An abstract wall design can complement modern and contemporary home decor beautifully. People who love modern art and would like to bring it to their homes should consider getting their walls adorned with an abstract wall design. It costs much less than buying framed modern art and its size can also be customized as per your wishes.
From unusual patterns, geometrical textures to interesting landscapes and sceneries, putting an abstract wallpaper design brings a touch of modernity to your space and can highlight the wall. You can also accentuate your mahogany finish or teak finish furniture with abstract wall designs and create a designer look for your home.  The vibrant designs and interesting textures in abstract wall murals are so versatile, it can be used either in your home or in your workspace. Whereever you choose to use them, it is surely going to be a great conversation starter between your friends and colleagues. Have a look at some great abstract wall design ideas for:
Modern & Contemporary Homes: Abstract wallpaper designs for home are perfect for modern and contemporary styled homes. It works nicely to cut the monotony of white walls and complement a dark wooded floor. Choose from an abstract painting or an abstract horse wall mural to use against white upholstered leather furniture for a contrasting look.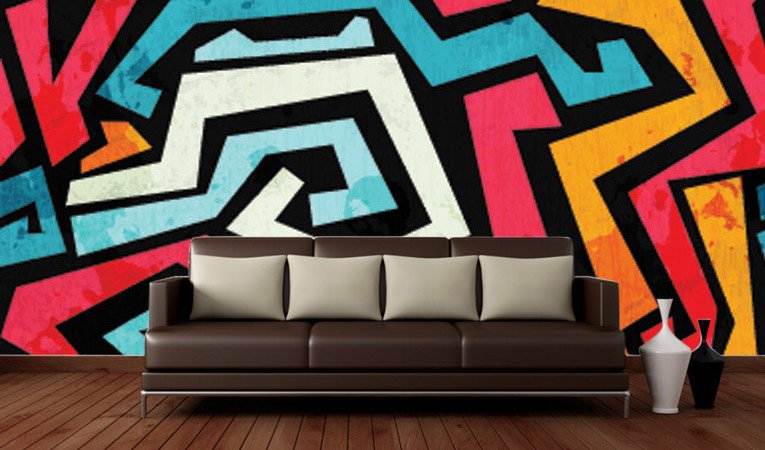 Café or Restaurant: If you are looking to renovate your Cafe or Restaurant, abstract wallpaper designs ideas can contribute to a fun and quirky environment for your guests to enjoy a cup of coffee over a great conversation. Choose from a party graffiti abstract wall mural or a car graffiti that can cover an entire wall of your café for an impactful wall.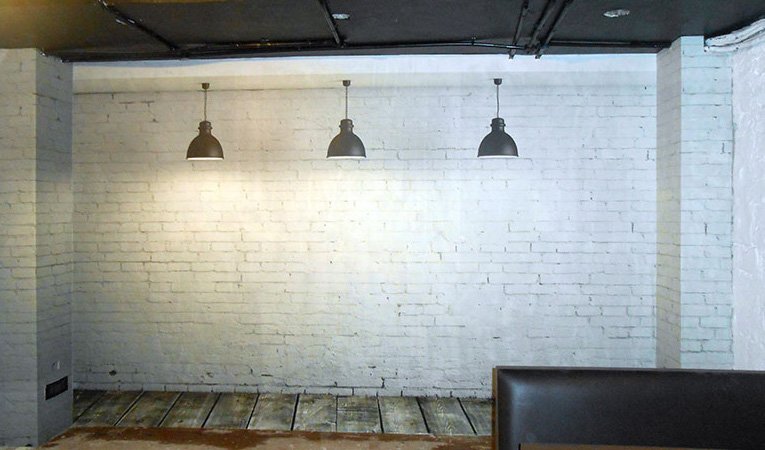 Workspace: Having some great quirky wall murals can motivate your employees to think different and out of the box. Use an abstract wallpaper design like this one to make a wall that employees would be excited to work around. You can also create an idea wall with an abstract wall mural that encourages employees to write their inspiring quotes and dreams on the wallpaper. Over a period of time you will have a beautiful wall branded by your employees!

Designer Boutique: If you are a designer opening up your Fashion store then these abstract wall murals will help you turn your imagination into reality. Giving it a young and colorful look, it will suit your Fashion store perfectly and help in bringing in more customers. Choose from a host of beautiful and colorful wall murals such as the flowing space mural or glassy scenery that will complement the creativity buzzing in the store.

Hope these ideas and suggestion help you in turning your ideas and dreams into a reality. Share your ideas by commenting in the comments section below.
For more information please call +91-9811031749 or email info@printawallpaper.com