An office is a place where most of us spend almost half the day most times of the week. Therefore it is important to have a space where your employees can thrive and evolve. You might think that it is okay to have a boring office without any colors but that is wrong! A working space needs to be as creative as possible so that your employees feel motivated to give their best. Sometimes you want to be as creative as you can while renovating your office but budget is an issue. What if we told you that you can be your creative best without burning a hole in your pocket? By using wallpapers or wall murals for offices you can remarkably reduce renovation costs. Create bright and thought provoking interiors by using our wall design ideas for offices and boost the productivity of your employees.  Here are our reasons why you should use wall murals to design your office.

Cost effectiveness: Wallpapers have an edge on wall paints when it comes to cost. They cost much less than wall paint and you can do much more with wall murals for offices. Not only this, you can put a mural based on a nice painting that might cost a lot if bought separately and might not cover the entire wall. Use our design ideas for offices and cover the whole wall in less cost.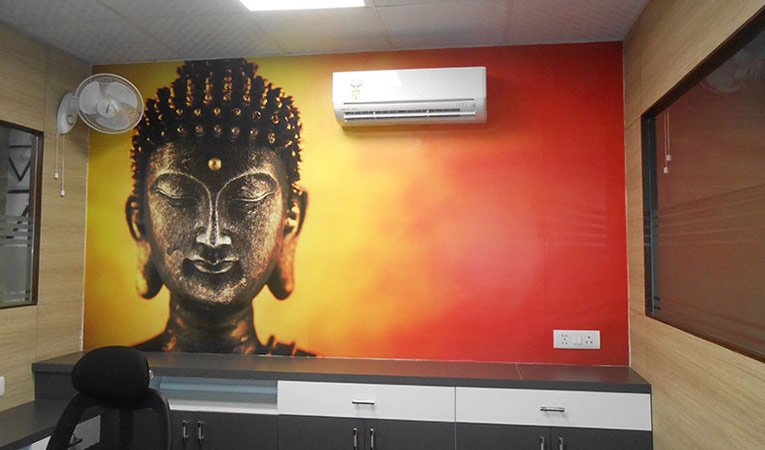 Easy installation: A wall mural can be installed within a couple of hours without moving office furniture. You can plan to install the wall mural even after all the furniture has been moved in without disturbing the rest of the décor.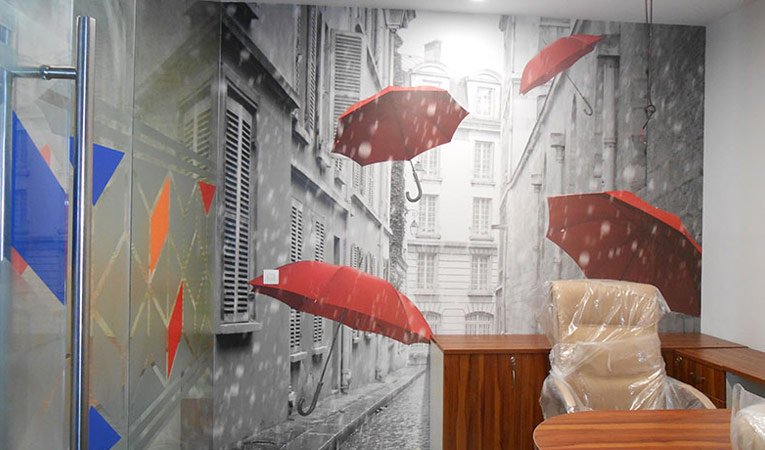 Long lasting: A high quality wall mural lasts for years without any wear and tear. So you do not have to worry about replacing it in the near future. Choose from a host of beautiful high quality wall murals for offices for better durability.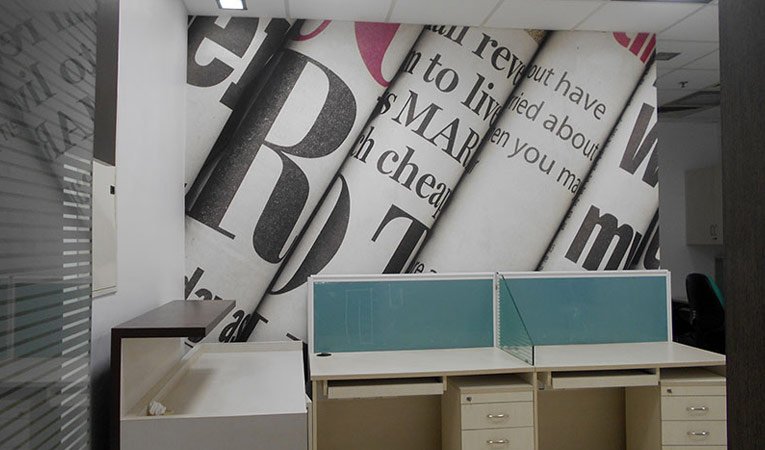 More versatile and creative: You can put almost any design on your office walls with the help of wall murals. Choose from textured wall murals, Cityscape wall murals, 3D wall murals or nature wall murals and rest assured, you would not need anything else to decorate your office wall.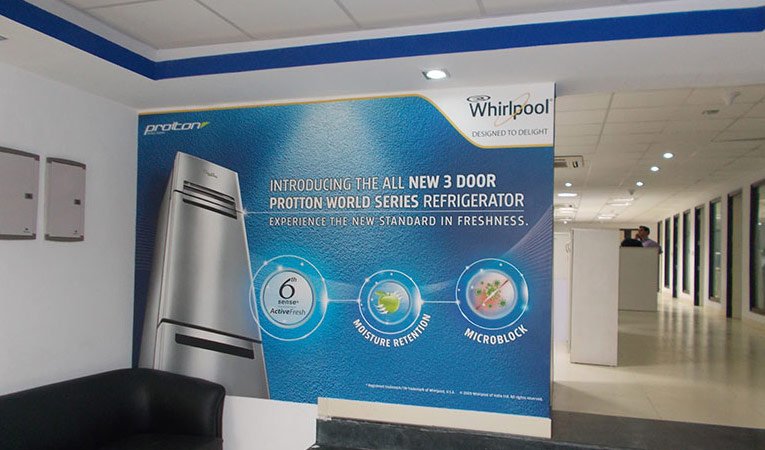 Branding: Wall murals are also an effective way for corporates to boost branding. Wall murals can be an easy way to communicate brand messages to your employees and boost morale. This design idea for offices can also be used to motivate employees as well as clients.
So this time, when you renovate your workspace, ensure you use our wall murals for offices to come out with a pocket friendly and beautiful office decor. Share your ideas, design inspirations by commenting in the comments section below.
To place an order please call us on +919811031749 or e-mail info@printawallpaper.com
Order Custom Wallpaper