A home is culmination of hard work and effort that a family puts in to create a beautiful space, where memories are created and moments are lived in. Everyone strives to create a unique space of their own which will reflect their personality and also that of their family. Home décor is a way to express this personality as you can customize your décor according to your wish and the home décor trends that are catching on.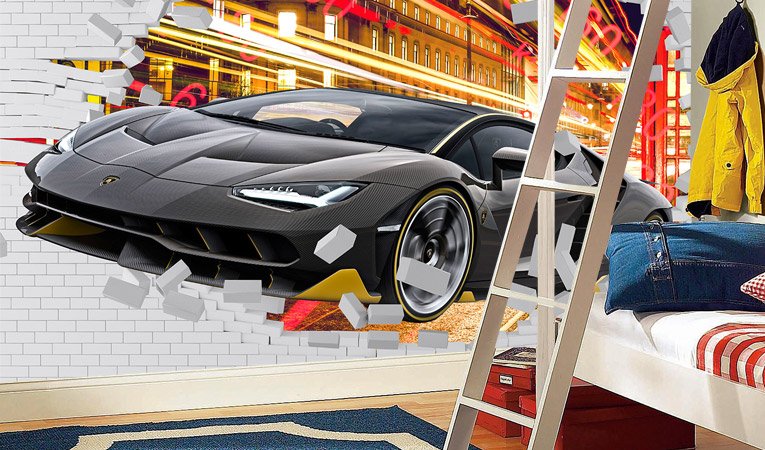 Creative home décor and unique home décor is the new trend with exciting design options like 3D home décor and abstract home décor. The best way to incorporate these design trends is with wallpapers and one of the trends that you should not miss is the exploding wallpaper décor idea. Here are three reasons why you should go for unique exploding wallpaper ideas that will blow your mind –
To create illusion of depth & space
In the new era of apartments, especially in metro cities there is a paucity of space with flats getting smaller. In such a scenario it gets tough to create a space which appears large, yet with the exploding wallpapers you can create an illusion of depth & space in your home!
With the correct lighting and space around the furniture, the wallpaper can immensely enhance the room size because the images are so powerful that they create an illusion.
The unique exploding bricks falling apart create a sense of action and movement, which makes it look like the objects are coming towards you.
It gives an almost 3D effect where you will want to touch the images in the unique exploding wallpaper.
To create a powerful design statement
While unique exploding wallpapers are the new trend, they are still unique and not mainstream. You can make your home one of the first in your social circle to get these exciting wallpapers!
A Family Race horses wallpaper or an Explore Space wallpaper in your living room will completely transform your room, you can add additional exciting home décor items like telescope or string lights to create an ethereal atmosphere.
The unique exploding wallpaper has powerful designs like exploding cars and exploding airplanes which create a lasting impression on your guests!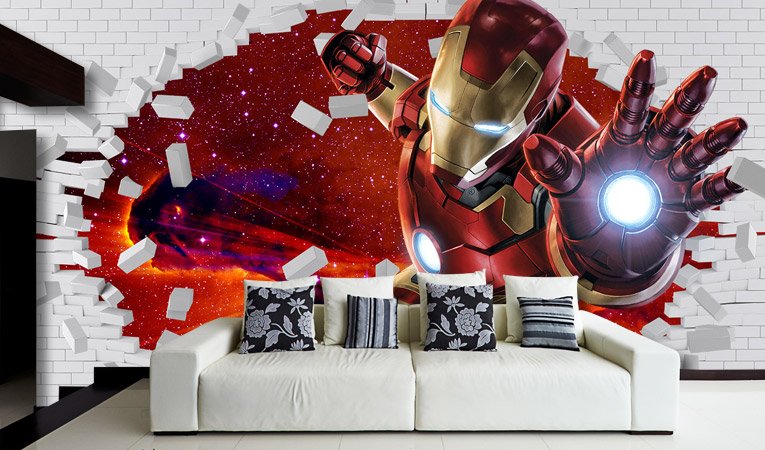 To create an eye catching environment
The biggest problem during home decoration is to create the right kind of atmosphere and environment which will inspire and motivate as well be fun. Unique exploding wallpapers can do the trick of creating an eye catching environment without much effort.
You can create a natural environment for your living room or dining by using these Aquarium wallpaper or the beautiful butterflies' nature pathway wallpaper. These will create a natural home décor that will make you feel like you are sitting in a forest!
A racing track or an airport runway is an exciting place and you can bring home these environments that will make you feel like you are right there when the car turns and the plane takes off!
Your kids can feel like at Jurassic Park or in a superhero movies with these Spiderman and Ironman wallpapers. They will love you for having these unique exploding wallpaper in their room.
Now you have these amazing reasons to get these unique exploding wallpapers that will blow your mind! Tell us if you want to use these wallpapers in any other ways in comments below.
Order Exploding Wallpaper