Each personality is unique and so should be your home décor. Create a home which is as unique as you by giving it your personal touch. Interesting curios, artifacts and furniture, all add up to unique décor but you can also create your signature home décor by adding customized wallpapers to your home.

Customized Wallpapers can be based on themes that are related to you or your family's favorite places or things. Select something that is special to you and reflects who you are. All you need to do is give us a high resolution design, select the material and size and send it to us. And then watch how your dreams and inspirations fit into your walls with our personalised wallpapers. Check out some unique ways to add a personal touch to your home:

Custom Collage of Photographs: Create a wall that brings back memories from your childhood or a family vacation by making a collage of your favorite photographs. This will not only make you relive your favorite times but also bring warmth to the room. Have a look at how some of our customers have transformed their bedroom space with personalised wallpapers.

Favorite Football Team Logo: Is your teenager a football buff? Then take the logo of his favorite football team and brand his bedroom like this client did for his son.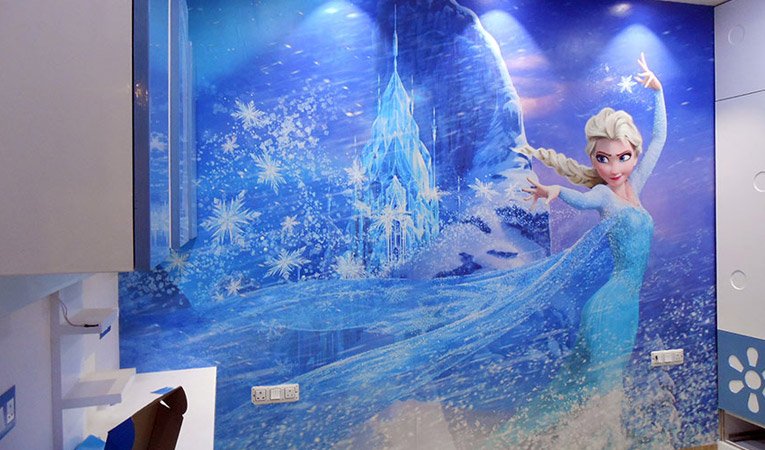 Personalised Favorite Cartoon Character: Pick a high resolution image with your daughter's favorite cartoon character, select the size and material and send it to us. The personalised wallpaper will make sure your daughter's bedroom looks like a fantasy land. If your family recently visited an Adventure Park, you can also pick a photograph of hers with her favorite cartoon character and get that produced on the wallpaper.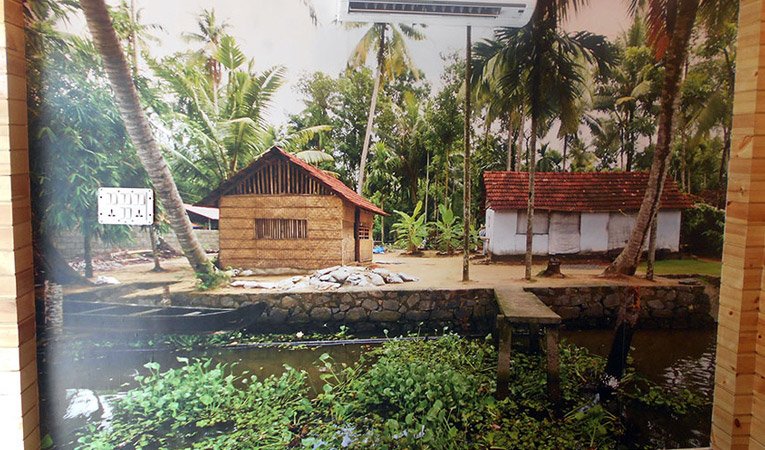 Photography Stills: Showcase your photography skills by decorating your home with stunning pictures you have taken on your last trip. Make your own wallpaper by selecting a photograph you have taken and create a space you can truly call your own. A picture of a scenic place, waterfall or snowcapped mountains will make for a fantastic wallpaper that will uplift the appearance of your room.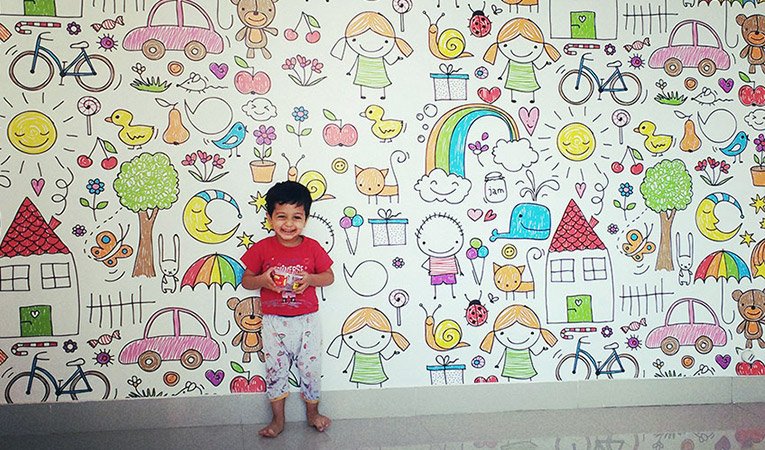 Design a Doodle: Most of us love doodling in our free time. Design your own doodle and put it on your wall as a poster or wallpaper. This do it yourself wallpaper will also have scope for filling colors later on so you can have a fun filled coloring session with your kids or partner.
Love our ideas? Share how you have personalised your walls by commenting below!
To place an order please call us on +91-98110-31749 or e-mail info@printawallpaper.com