Living at the same place with the same decor for long can turn out to be boring. Sometimes changing just one thing can make a huge difference to the whole look and simply transform your home. Infuse new life to your existing décor by adding interesting décor items that don't take too much of your time and effort. For wall decor, pick wall murals that bring in a splash of color to the room and invigorate your home.
The advantage of using wall murals is that you can be at your creative best and have almost any design you can imagine on your walls. If you are looking to revamp your home, then have a look at these 5 wall murals ideas that can transform your home from drab to fab.

Cityscapes wall mural: Cityscape wall design help in bringing a lot of character to the room. They are so versatile you can use it almost anywhere in your home such as living room, dining area or bedroom. If you have wooden flooring then the bright colors of a cityscapes wallpaper would go perfectly with the décor of the whole room. Check out Moscow cityscape wallpaper if you love the opulence of Russia or Italy cityscape wallpaper  if you want to bring Italy to your home.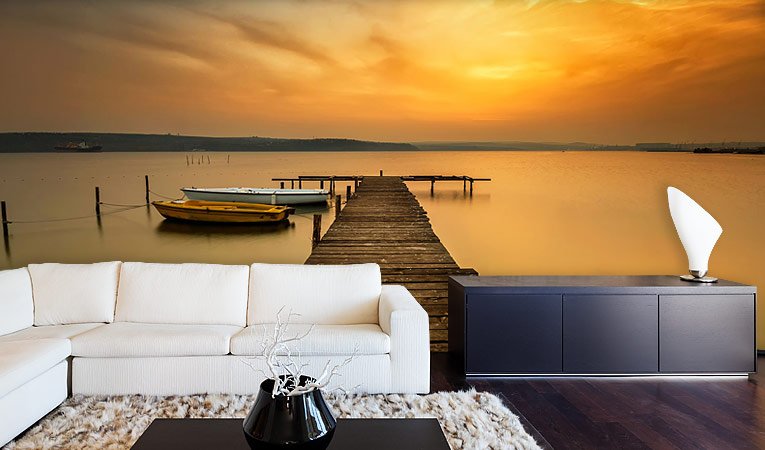 Oceans and Beach wall murals: Oceans and beaches have a calming effect.  Ocean wall murals are also a very versatile theme, just like cityscapes and can be suitable for any area of your home. Imagine, you have come back from a long day at office and the moment you step into your home, you are welcomed by an imagery of splashing waves amidst green palm trees, a true delight isn't it?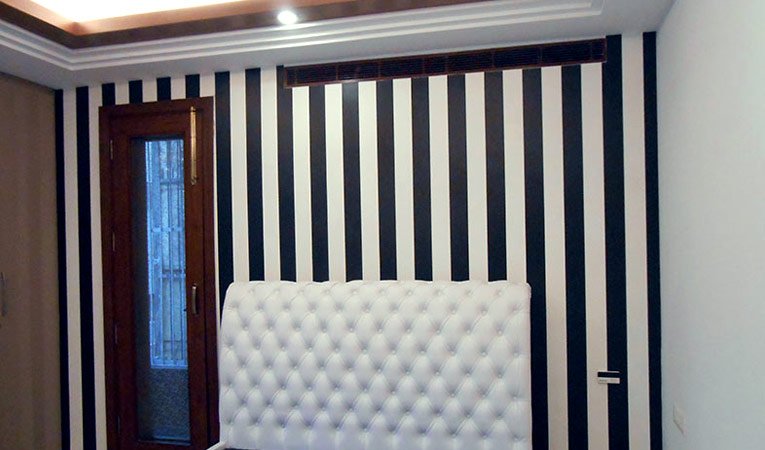 Geometric shapes: Geometric shapes are the latest trend these days and are an absolute must if you are a lover of high fashion. Interesting geometric shapes add an edge to the décor of your home and are perfect for a living room with modern furniture. A wall mural having an impactful geometric design is a smart way to change the entire look of your living room in one stroke.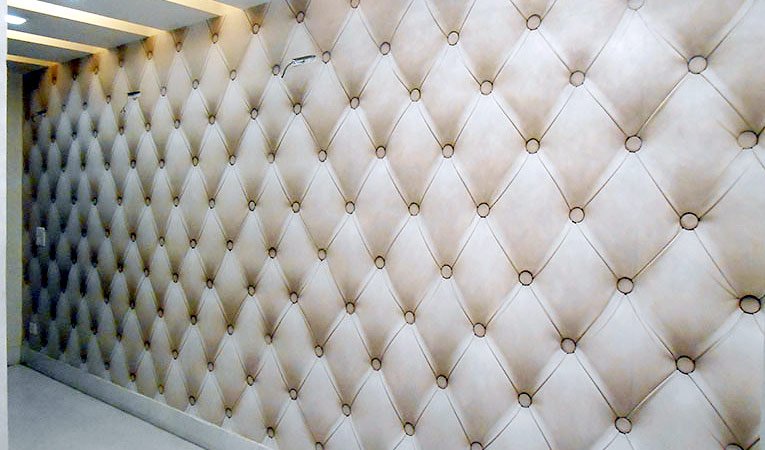 Textured wall murals: Make use of the lighting available in the room to highlight the walls with interesting textured wall murals. These textured wall murals will add so much character to your living or dining room that you will fall in love with your home all over again. Put a stone wall mural on one side of the dining space and on top of the dining table hang a low height ceiling light. Just by doing these two changes you will be able to give a designer look to your already existing dining area.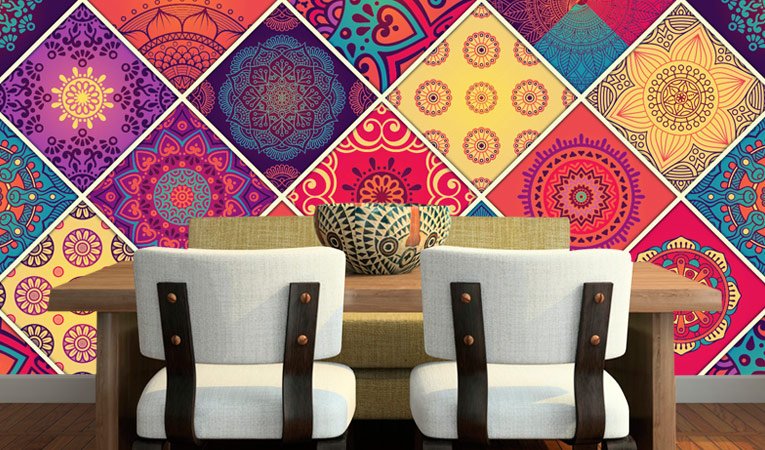 Ethnic prints murals: Ethnic print wall murals are ideal for homes that boast ethnic décor. Put a bold ethnic print wall mural on one side of the wall with Rajasthani Furniture and you have given a whole new meaning to traditional décor. Most Indian homes come with mirror work, decorative mirrors, Tanjore paintings, Jharokhas and Chowkies which can be highlighted beautifully with the help of ethnic wall murals.
Have we inspired you to transform your home by adding wall murals? Do let us know by commenting below!
To place an order please call us on +91-98110-31749 or e-mail info@printawallpaper.com