Exposed bricks or the organic wall look is a part of Industrial décor style that is favoured by people who are looking to give their décor a timeless look. In our opinion it perfectly matches any kind of décor like contemporary,traditional, modern or eclectic. It perfectly balances bold colour accents and gives a quirky touch to the décor.It is versatile enough to be used in both homes and offices. In homes, the use of brick wall design will certainly draw a lot of attention, resulting in appreciative glances and compliments. In offices, brick design ideas can help in creating an inspiring atmostphere for creative minds to flourish. It will create a lasting impression on your clients too owning to your excellent choice of decor. In this blog we will talk about what are the top 10 brick design ideas for residence and work space.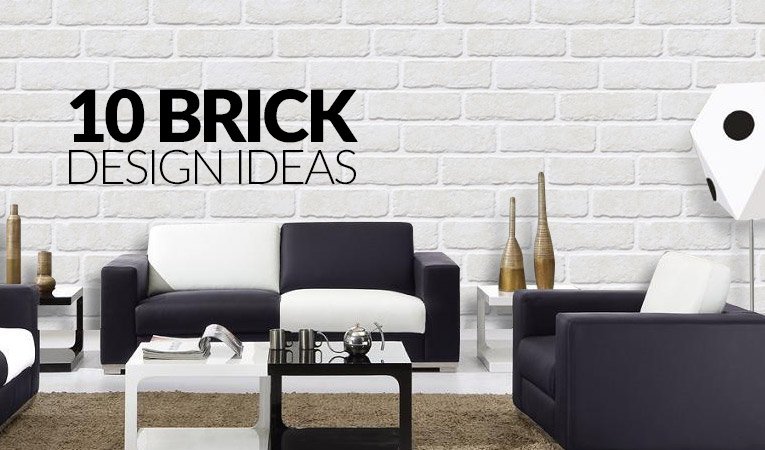 White Rough Brick wall design: A brick design idea suitable for contemporary spaces, a white rough brick wall design gives a rough look that can easily compliment your modern home decor.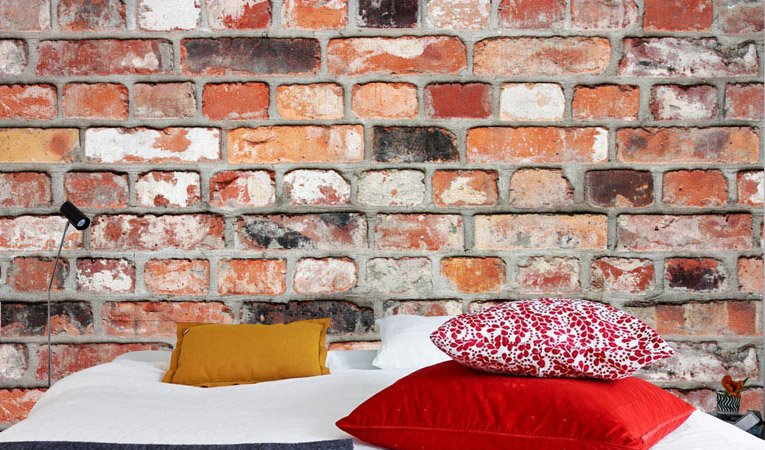 Rustic brick wall mural: Add a rustic touch to your home with an old brick wall mural and enjoy the compliments given by your friends and family. Perfect for home as well as offices , this brick design idea will work wonders in giving your space an old world charm.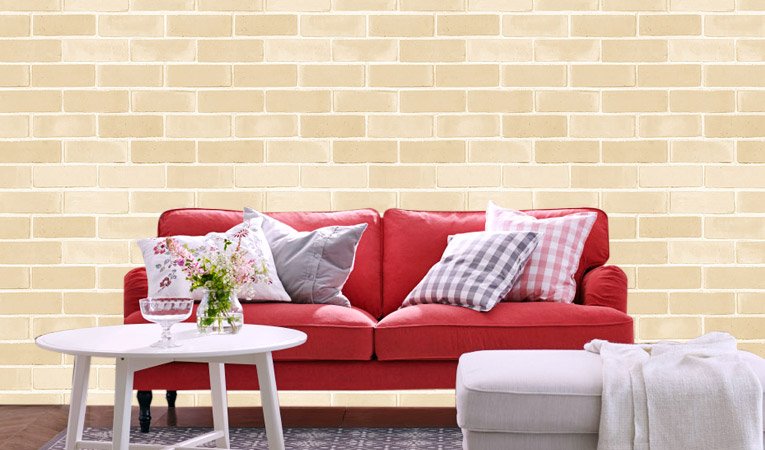 Neutral Brick wallpaper: If you are looking for a cleaner look then go for neutral brick wallpaper. This bricks design on wall will go perfectly with bold accents and colours and help in toning down the room.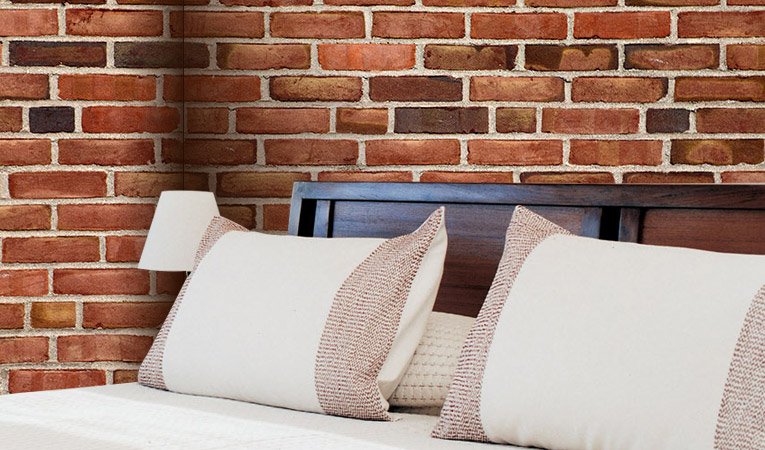 Oven Fresh brick wall design: Give your home a warm and crisp feel with our Oven fresh brick wall design. Truly an ice breaker, such brick design ideas give a toasty feel to the room.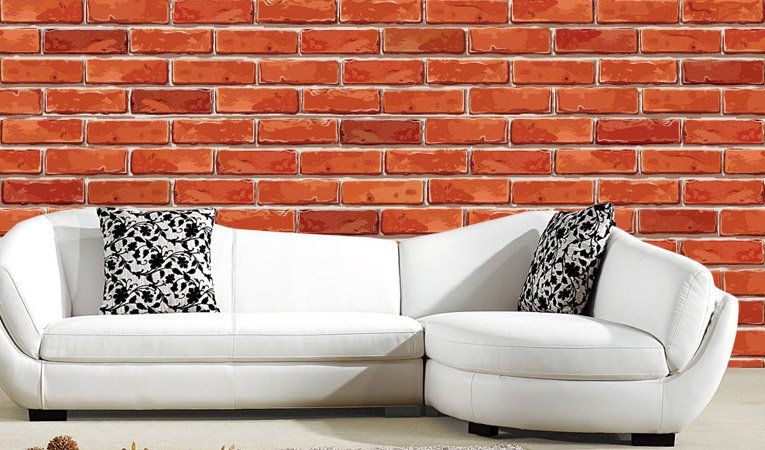 Red Brick wall mural: Put a red brick wall mural and add a dash of colour along with a rustic feel. This brick design idea gushes energy and passion which can be added to give a vibrant feel to the room.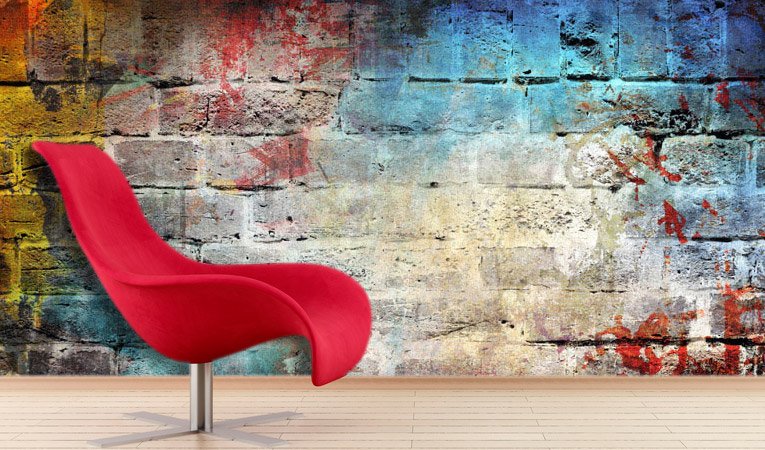 Dirty Grunge brick wallpaper: Give a "perfectly imperfect" look to your space with this innovative dirty grunge brick wallpaper. Perfect for music lovers or creative thinkers, this grungy brick design idea not only gives a grubby look to the space but also adds in a variety of colours.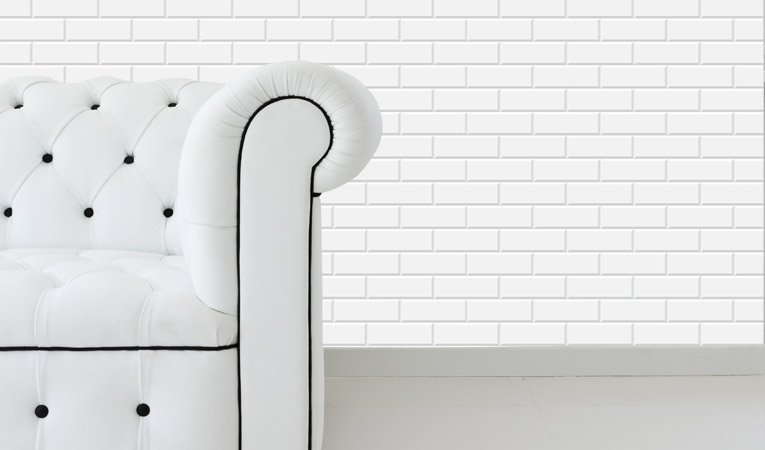 White bricks vector wall design: The versatality of this brick design makes it truly remarkable. Like a blank canvas this white bricks vector wall design can be added to any room coupled with colourful furniture, art and accessories to make the room look cheerful.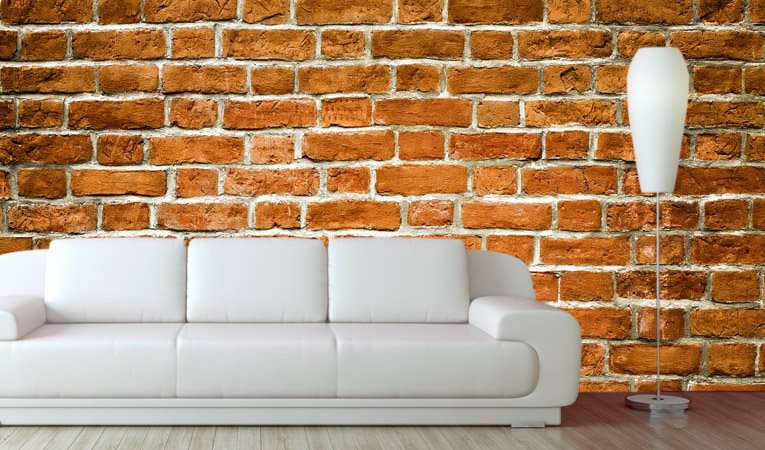 Textured Brick wall mural: Brick design ideas have the capacity to transport you to another place. This textured brick wall mural is for you if you want to give a street, rugged look to your room.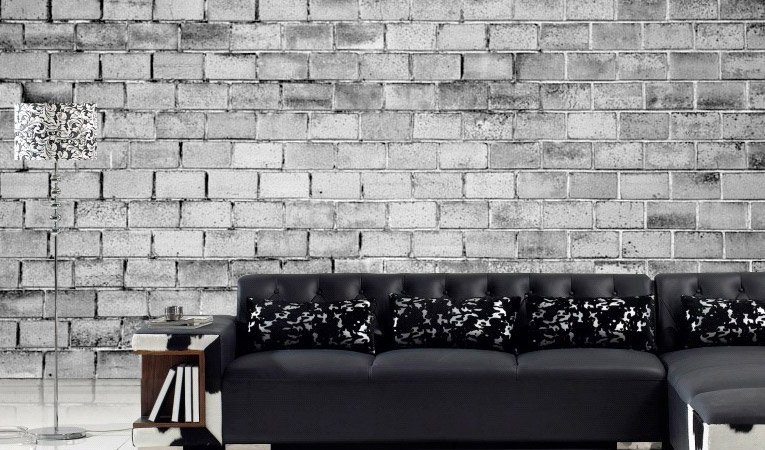 Black and white brick wallpaper: Black and white tones can add character to the room and can help in making the room appear more artistic. This brick design idea is about having a black and white brick wallpaper that will bring back the 1940's era to your room.
Cement Brick wall mural: Are you a lover of cement brick walls? Then cement brick wall mural is just for you. This wall mural will give your room a European touch with its grey stony look and tranport you to the Romanian era.
Hope you have enjoyed going through our beautiful brick wall decorating tips. To share your ideas, please comment below.
To place an order please call us on +919811031749 or e-mail info@printawallpaper.com