The melodious sound of waterfall instantly refreshes the mind and has a positive effect on us. It is no wonder waterfalls are a favourite element among interior designers. The sight and sound of cascading waters not only brings instant peace to the space but also gives a touch of luxury to the home decor. Waterfalls are also said to reduce stress and improve health when added in homes. Whether you have a luxury home or a compact modern apartment, there are a number of ways you can add waterfall inspired home decor to your space.  In this blog, we will talk about various ways you can add waterfall to your home decor.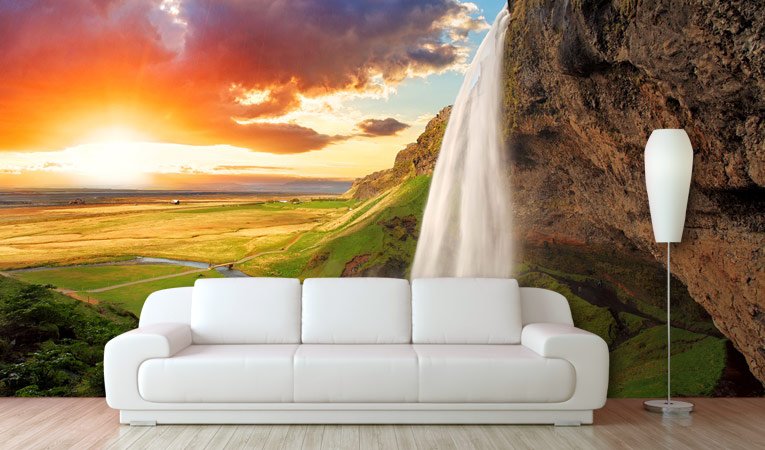 Scenic waterfall wall mural: Create refreshing waterfall inspired home decor by adding a scenic natural waterfall wallpaper  to your home. With the sun beaming in through the clouds and water streaming down the mountains this wallpaper will ensure you are transported to the highlands.

Misty waterfall wall design: If you are looking for a mysterious and enchanting waterfall inspired home decor, then misty waterfall wallpaper is apt for you. This wallpaper will give you the chills and a feeling of being in a captivating forest.

Colourful waterfall wall paper: Let the colours of nature step into your room with this magical and colourful waterfall wallpaper. With this waterfall inspired home decor, your wall will get an instant uplift in appearance and a dash of colour.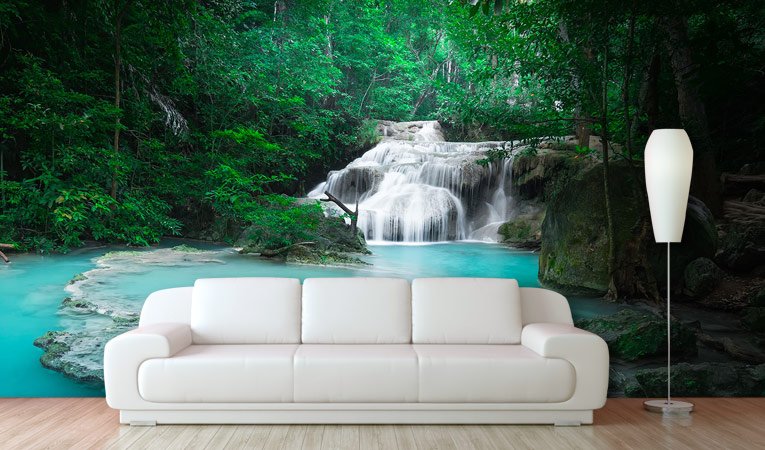 Blue Lagoon waterfall wall mural: Create a relaxing and soothing atmosphere with a breathtaking blue lagoon waterfall wallpaper. Add this to your home and rest assured you will be rejuvenated whenever you look at it.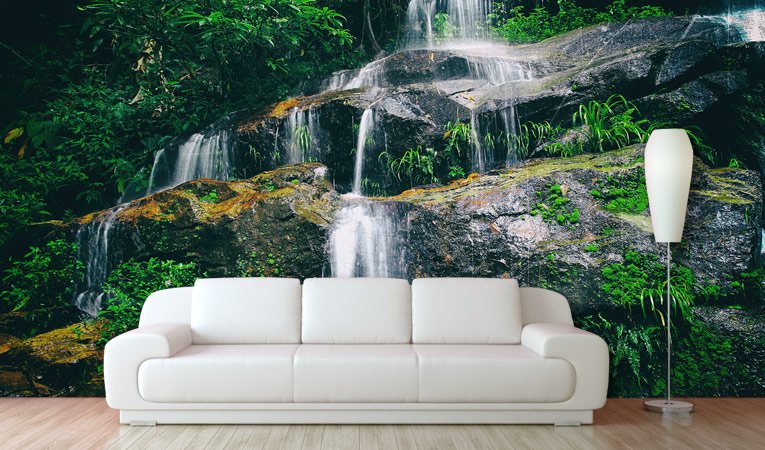 Tropical waterfall wall design: Who doesn't love green and naturally aesthetic scenery? If you love the tropical forests, then add a bit of the woods to your home with Tropical waterfall wallpaper. You will almost hear water falling on the stones with this beautiful wallpaper.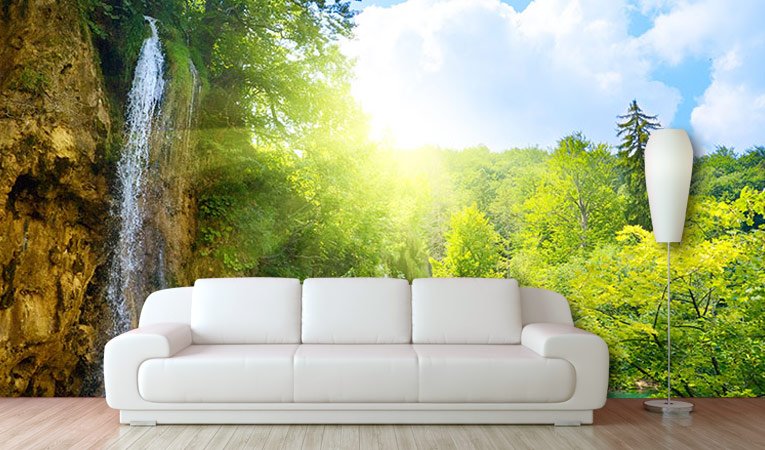 Bright and sunny waterfall wall mural:  Waterfall inspired home decor bring in serenity to your home. However, if you use a bright and sunny waterfall wall mural, it will bring in cheerfulness and positivity to your room.

Autumn Waterfall wallpaper: Adding waterfall inspired home decor gives a unique opportunity to add nature to your home. Add the beautiful colours of autumn along with the beauty of waterfall with Autumn waterfall wallpaper.

Waterfall with Animals wall design: Looking to add animals to your home? Then waterfall inspired home decor like this waterfall wall design with animals will transport you to an enchanting jungle safari.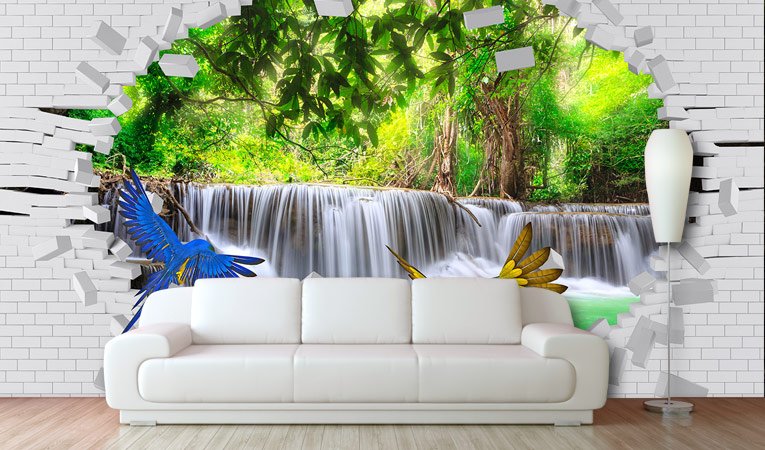 Exploding waterfall wallpaper: Another modern way of adding waterfall inspired home decor to your home is to add exploding waterfall wallpaper. You will feel as if the waterfall is right outside your house on the other side of the wall.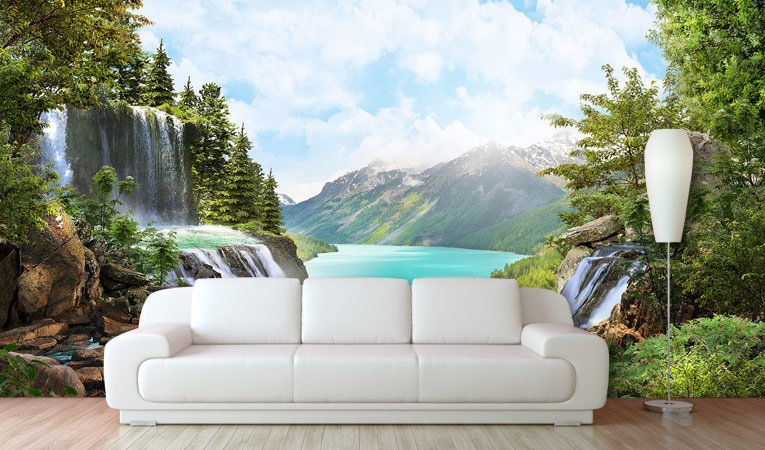 Landscape waterfall wall mural: Beautiful landscapes that ensures we are never far away from nature makes your home look truly beautiful. Picture perfect landscape wall mural will transform your boring wall and give you a spectacular view.
Share your waterfall inspired home decor ideas with us by commenting below. We would love to hear from you!

To place an order please call us on +919811031749 or e-mail info@printawallpaper.com