Textured wallpapers are all about interesting patterns that set one room apart from another. They add a sense of drama to the room with varied patterns such as Brick, Wooden, Metal, Rust textured walls. No matter what kind of textured look you choose, it will surely give a lot more character to your wall. If you are looking for some texture home decor ideasthen read on. Check out our blog on beautiful texture wall coverings for a beautiful home for some great ideas. In this blog we will talk about reasons why you should use texture themed wallpapers for home décor. And we are sure you will not look for anything else once you are finished reading!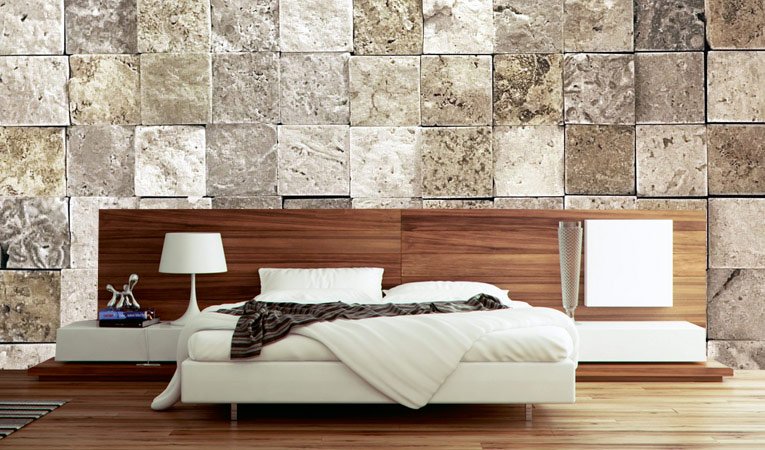 Minimum effort maximum result: It is the most minimalistic way to add a sense of drama to your room. Whether you want to give your room a vintage look by enhancing your furniture or complimenting your vintage artifacts, textured wallpapers are a must have if you are looking for good textured home decor ideas. It will give a complete turnaround to the whole room for the better.
Best suited for all weather conditions: A lot of people like to use wood in their home décor but the up keep of the material becomes very difficult. In such scenarios, textured wooden wall coverings are best. Suitable for all weather conditions, they give the required look without maintenance issues.
Economical: If you are looking for texture home decor ideas then sheets of wood, stone, tile, textured materials such as sandpaper, rust gold etc., would be on your list. But these items prove to be expensive if you want to cover an entire wall. Textured wallpaper on the other hand is more economical than the actual material and delivers 100% in giving a complete finished look. 
Texture wallpaper vs texture paint: Wall paints take a lot of time in application. Imagine how much time it would take if you want to add textures to the wall paint. Choose textured wallpaper for your walls and add interesting patterns and textures in the most effortless manner and the least amount of time.
Add depth in the room: People look for textured wallpaper to visually expand the size of the room as well. Textured wallpaper like white leather wallpaper will play a visual trick that makes your room appear bigger.

Hope you like our texture home decor ideas. Share your ideas and inspirations by commenting below.

For more information please call us on +919811031749 or e-mail info@printawallpaper.com