Custom wallpaper ideas are the hottest trend these days in the world of decor. Gaining huge popularity because of the personalization it offers, custom wallpapers are a perfect way to express your individual taste. In this blog we will talk about how you can create jaw dropping walls by using custom wall murals.
Custom wallpaper ideas work perfectly for professional work spaces, retail stores and home offices. Displaying a new product launch, interesting quotes, motivational texts and images, all is possible with custom wall murals. For example, a textual wall map mural can add a lot of fun to the work environment and keep your employees motivated.
A nice way to keep your memories with you is to create a collage of your favourite pictures. The collage can be customized in any size for the wall. If you love capturing nature from your camera lens, then a nice hi resolution photograph of leaves or a panoramic shot of orange maple leaves, can be transformed into a custom wallpaper ideas. This will not only add peace and serenity to the room, but also display your photography skills.
If you love Buddha for peace and spirituality, then you can add divinity in your home by using a Buddha wall mural. We can take your favourite Buddha image and customize it to fit the size of the wall.
Adding a panoramic view of your favourite international destination to your bedroom can add some great style to your bedroom. 
Here are some jaw dropping custom wallpaper ideas that will reinvent your space: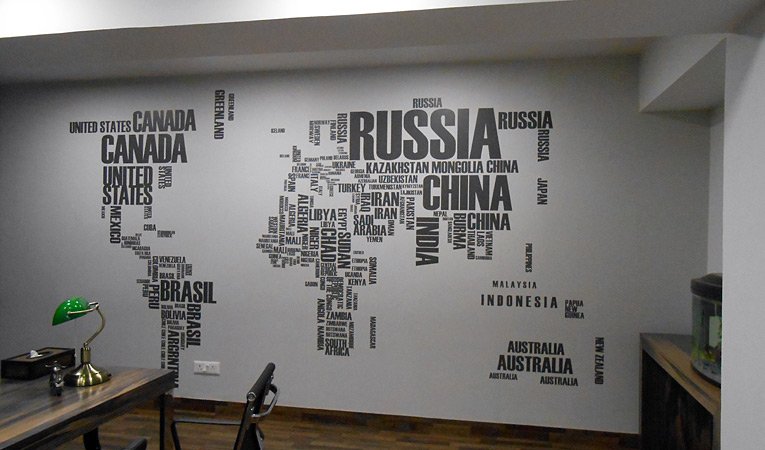 Text World Map wall mural for your work space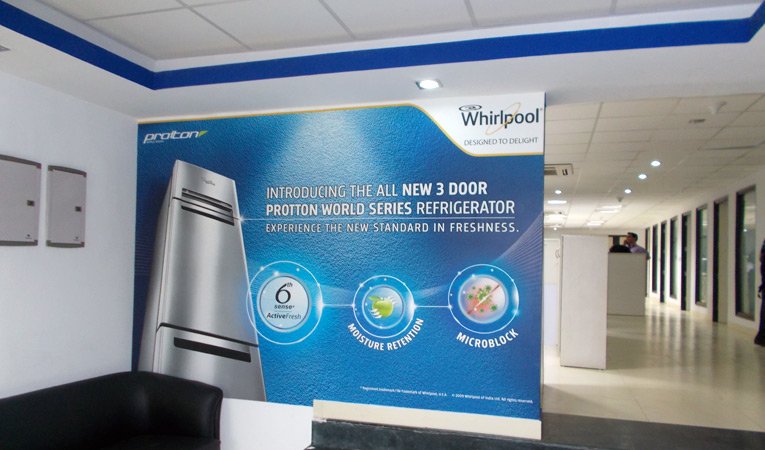 Personalized branding in Offices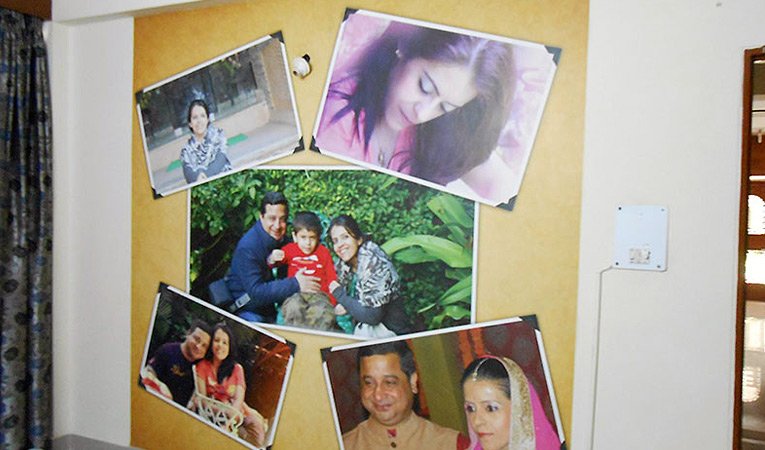 Family collage custom wallpaper to create priceless memories
Wood Panels collage custom wallpaper for bedroom
Orange maple leaves mural for living room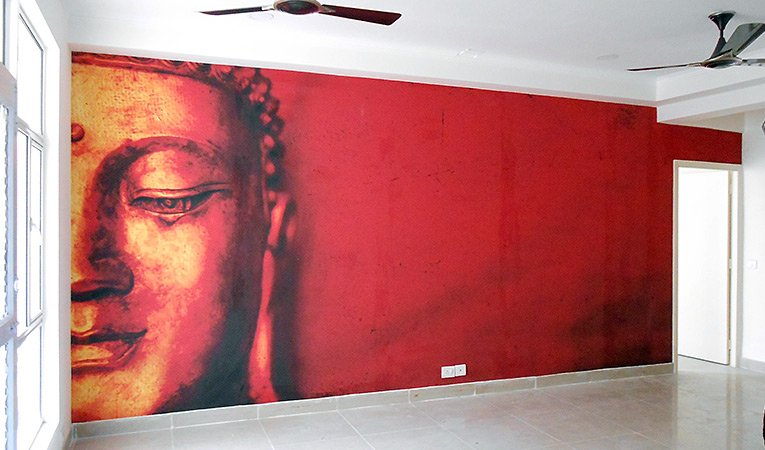 Buddha Mural for Living room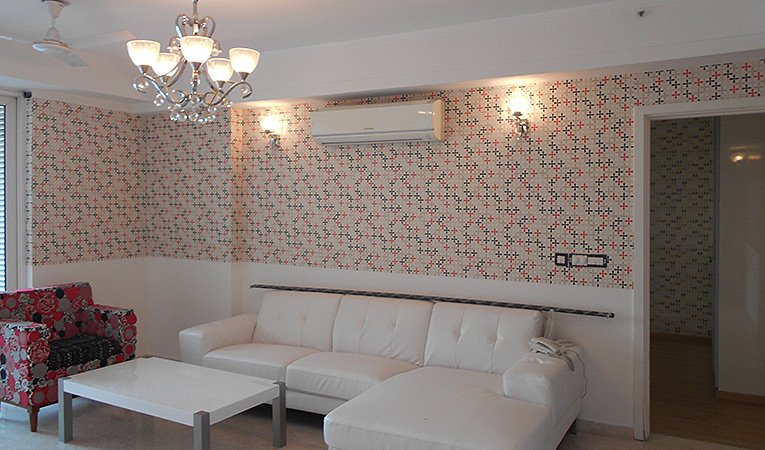 Seamless Pattern Custom Wallpaper Idea for Living room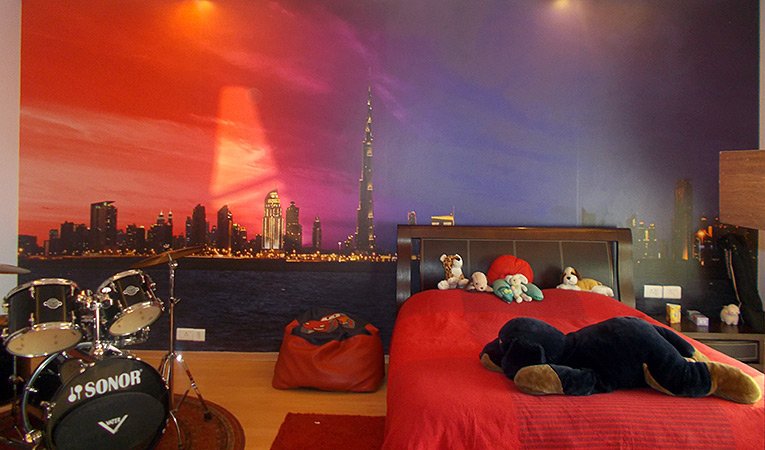 Dubai Skyline wall mural on bedroom wall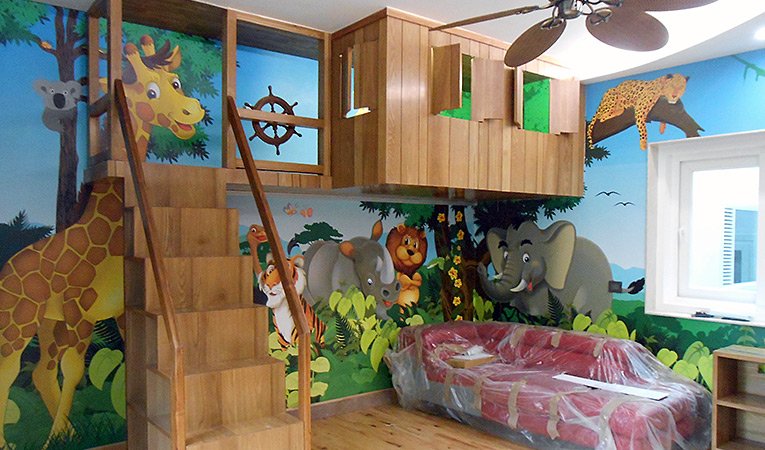 Jungle Animals Custom Mural Ideas in a Kid's Room
 
Fallen in love with these custom wallpaper ideas? Let us know by commenting below