Have you rented out a place to turn into a cozy cafe? Then, you must be looking for economical and quick ways to decorate your coffee shop.
Now, you don't have to hire an interior designer or spend thousands on painting your new shop. You can simply order premium wallpapers and give a welcoming touch to your cafe.
In fact, you can today order custom wallpapers based on your cafe theme and aesthetics. Since you are renting out a place, there is no smartness in investing a large sum in decor.
There are several excellent wall decoration options available at affordable rates for small cafes. This guide will walk you through 6 cosy and premium wallpapers to turn your cafe into a hotspot for youngsters to hang out.
1. Celebrate Coffee in Your Shop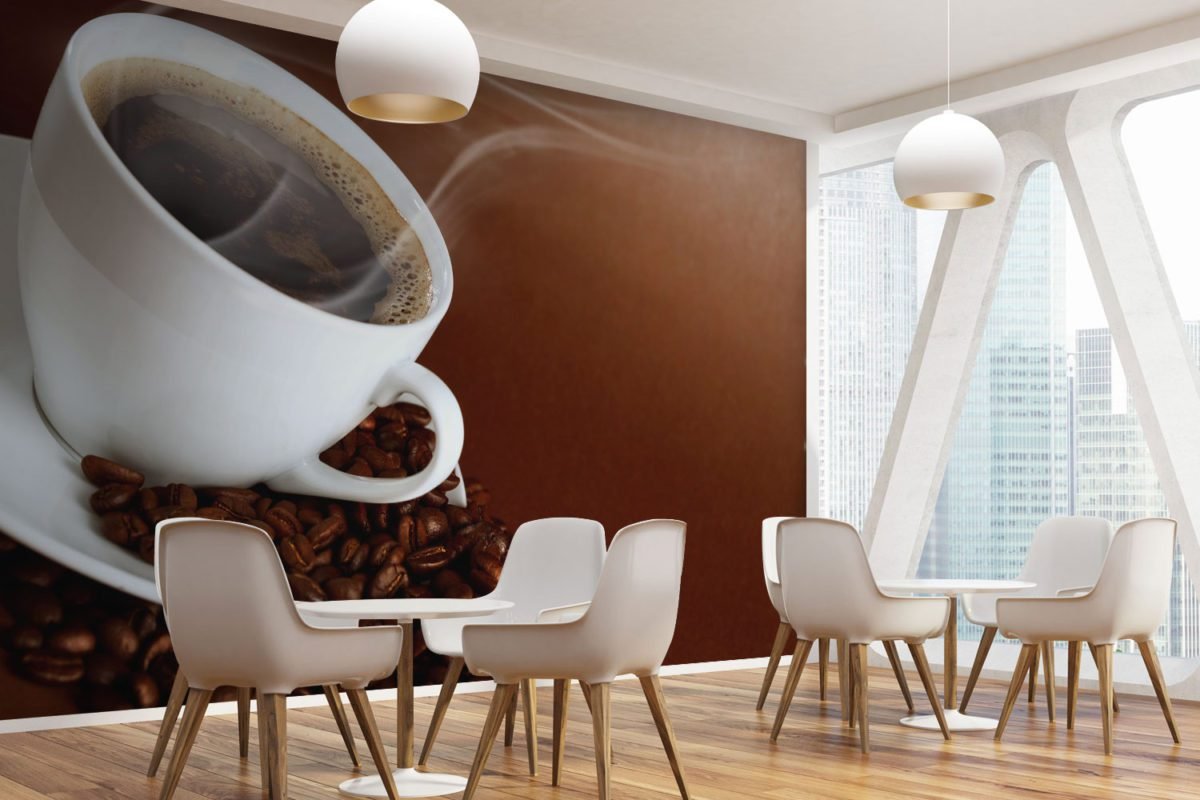 Do you want passionate coffee drinkers to visit your cafe? If so, use coffee pictures and illustrations-based wallpapers to set the caffeine-inspired ambience in your coffee shop. You can use wallpapers with coffee cups, coffee beans or other coffee illustrations to honor coffee.
2. Sell and Decor Together
Yes, you can use wall decoration to sell delicious delicacies in your cafe. You can simply customize wallpaper mentioning all the snacks that you sell in your shop. You can put this custom wallpaper behind the main entrance of your cafe.
This way, whenever someone walks through doors, they will immediately know what you offer. Plus, all the delicious food photos will water your customers' mouths and encourage them to try everything on your menu.
3. Bring the World Inside Your Cafe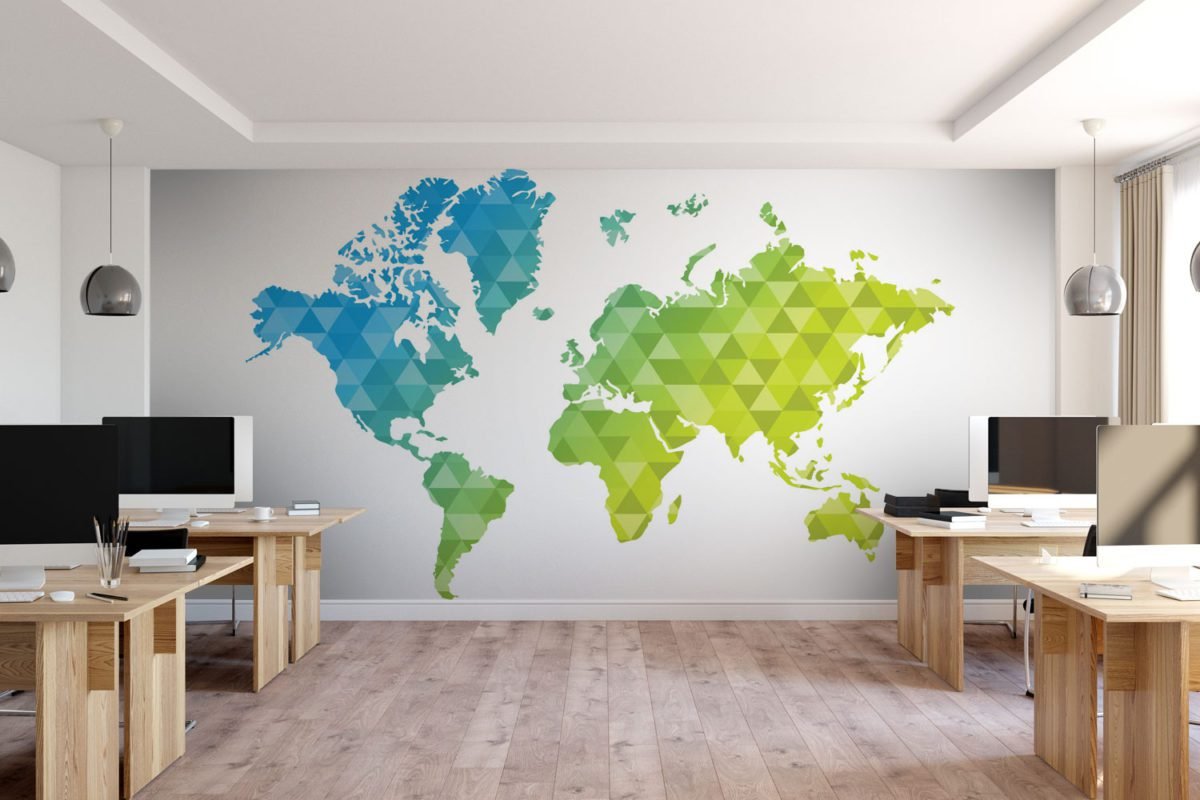 Do you serve different cultures-inspired dishes in your restaurant? In that case, maps are the best wall decoration for your place. You can hang maps of specific regions or the world map to celebrate cultural diversity. These wallpapers will immediately tell your customers what they can expect from your food and hospitality.
4. Musical Coffee on the House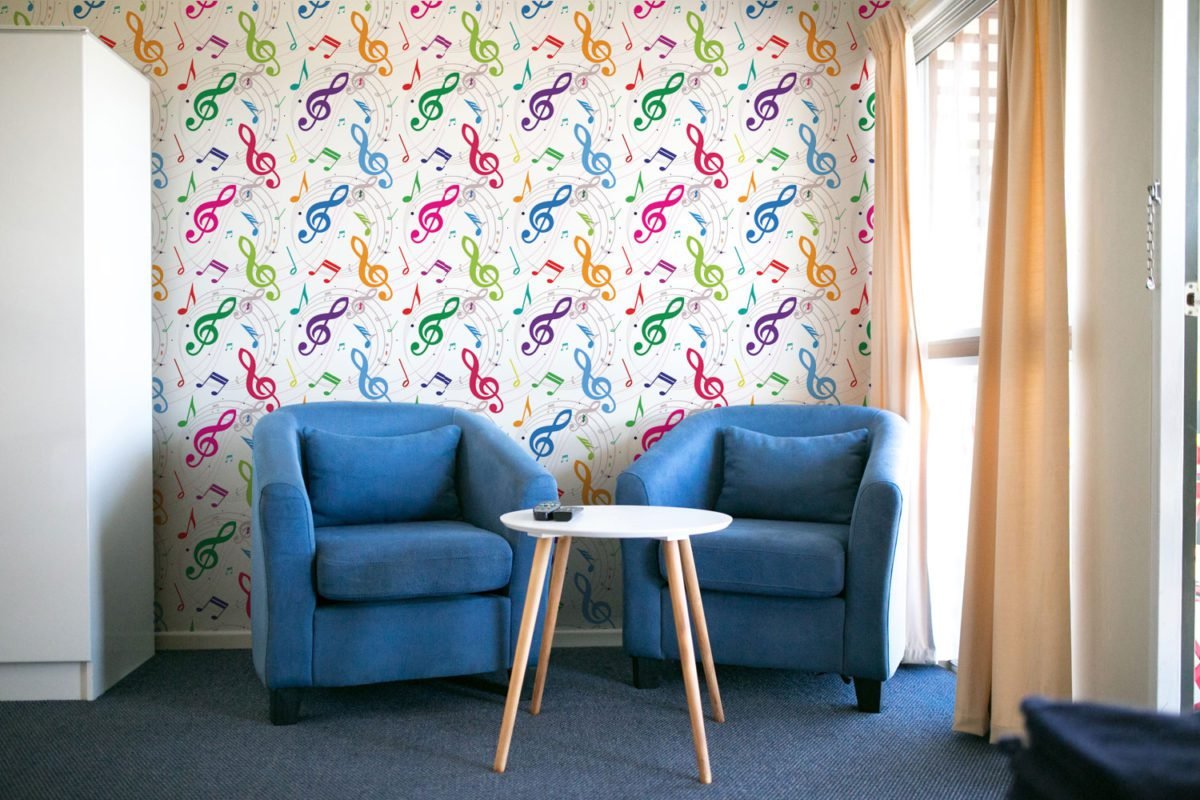 If you want to create an excellent cafe shop where youngsters can hang out and share their passion for coffee and music, you should invest in some good quality musical wallpapers. You can get wallpapers with colorful musical notes or electric guitars to create a fun and young vibe.
If you also want mature musicians and artists to visit your coffee shop, you can use vintage vinyl, musical instruments or musical sheets as wallpaper.
5. Appreciate Nature and Its Blooms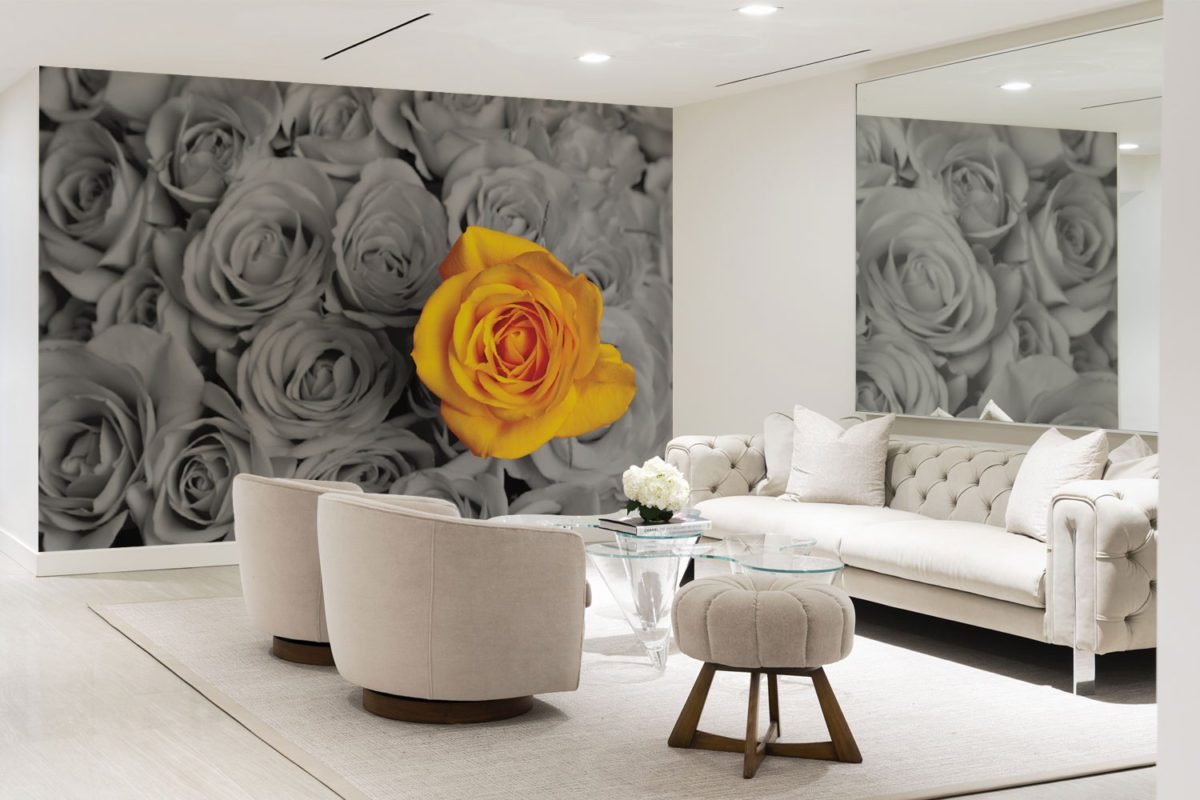 You can also use nature-inspired wallpapers to bring greenery inside your cafe. You can use tropical plants, natural scenery, and landscapes to appreciate all the gifts of nature.
The best thing about nature wallpapers is that it makes your place look cool and calm. Especially if you want to give a natural vibe to your customers in the middle of a busy city, nature-inspired wallpapers are the best wall decoration option.
6. Keep It Simple, Keep It Abstract
If you don't have a creative bone inside your body, don't try to complicate things with different wallpapers. Simply select an abstract background to give an artistic feel to your cafe.
Simplicity is always the best option when you are hoping to create something outstanding. With abstract backgrounds, you can create a whimsical and calm environment in your cafe. In addition, many options are available in the abstract wallpaper category, like dull florals, yellow polygons, etc.
Want a Custom Wallpaper?
Do you want a specific wallpaper based on your cafe theme? Then, you can easily print out the custom wallpaper at PrintAwallpaper.
Just give us a call any time, and our team will customize the wallpaper based on your given photos or illustrations. In no time, we can decorate your cafe walls with wallpapers designed by you.