Do you have a big and boring wall behind your luxurious sofa in your living room? But you have no clue how to decorate the wall in an elegant manner?
If so, there is no need to stress out. This guide will walk you through elegant wall decoration ideas to turn an empty wall into a centrepiece.
5 Elegant Ideas to Decorate the Wall Give a Spin to Blank Wall Behind Your Sofa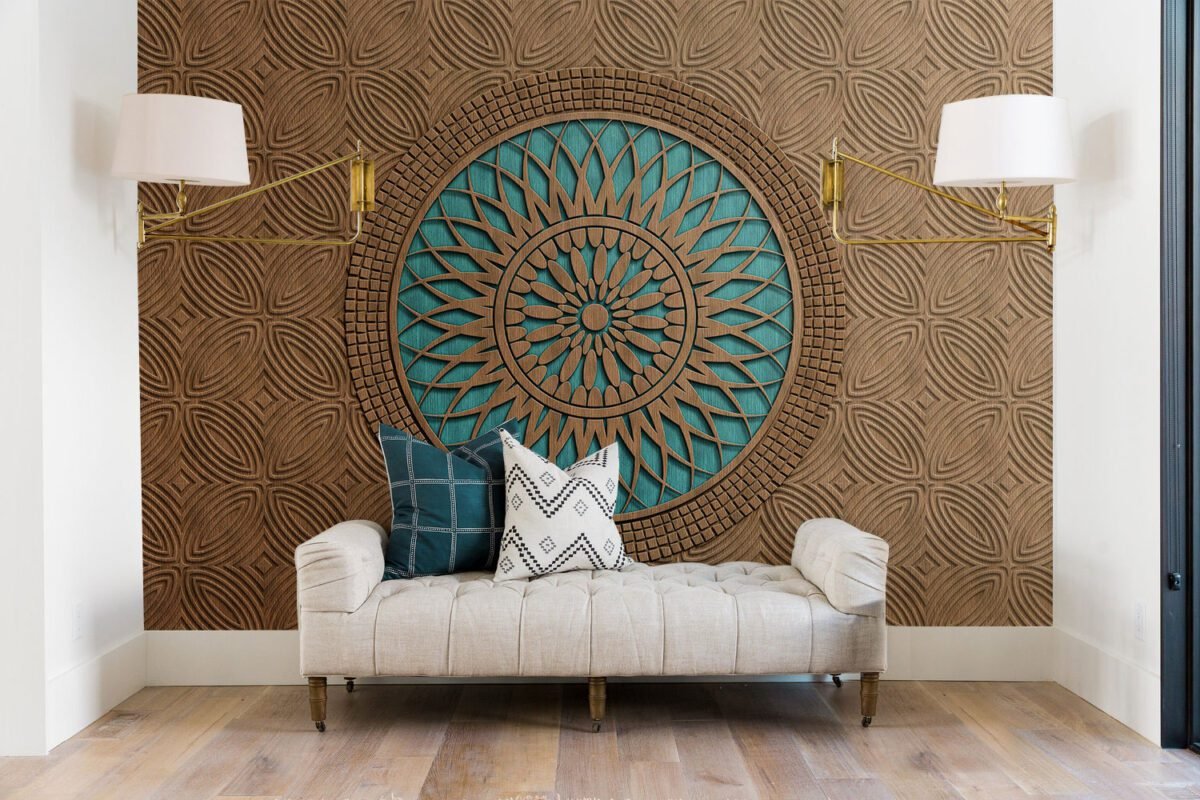 If there's a blank wall behind your sofa that you want to turn into an elegant art piece, it is possible. And you don't need to hire a professional interior designer to do the job.
In fact, within your limited budget, you can give an elegant touch to the wall behind a sofa in your living room. Here check out whimsical wall decoration ideas:
1. Create Your Personal Zen
Do you want to feel calm and relaxed in your living room? Then, invest in simple yet alluring ceramic Zen accent tiles.
These tiles are printed with special UV technology that looks realistic and attractive. You can place accent tiles on the wall behind your sofa to add tranquillity to your living space.
Especially if you have a floral printed sofa set, enchanted Zen tiles will help to accentuate your living room with minimal effort.
2. Vintage Is Always In
If you often attend business associates or VIP guests in your living room, vintage wall decoration is the safest option.
Vintage is a classic that never fades with time. So, you can opt for some vintage cars or riders of the regiment accent tile sets to celebrate vintage style on your blank wall.
The best thing about vintage style is it stays forever. So, no need to replace your wall decorations anytime soon.
3. Regal Traditional Touch
Elegance is regalness. It is something that can awestruck people with its grandness and simple beauty.
Thus, you can invest in premium wallpapers printed in charming architectural wonders of India like the Taj Mahal, Golden Temple, Mughal courtyards or magical views of Udaipur's famous places.
With quaint wallpapers, you can bring India and its traditional values to your living room.
4. Evergreen Patterns
If you don't want to decorate your living room following a specific theme, go for evergreen patterns.
Patterns are timeless. They can add dimension and space to your room.
Here you can either use matching patterns for your sofa or get contrasting patterns to accentuate your sofa design. It thoroughly depends on your taste.
Despite patterns being classic, they are also modern and elegant. Today, there are several beautiful patterned premium wallpapers available, such as:
Geometric patterns help to make your wall look like a contemporary art piece.
Sleek stripes and lines are perfect to create an illusion effect in your living room.
Various pattern designs are also adorned with birds, flowers or leaves to decorate your room with subtle yet classy designs.
5. Design Your Dream Wall
Want a wall that no one has ever seen or thought of? If so, you run your creative juices wild and get a custom wallpaper to decorate the wall behind your sofa.
Whether you want to display your family portrait or a landscape picture you clicked during your last foreign trip, it is possible.
You simply have to contact the PrintAWallpaer team, and we will create a custom wallpaper at your request. We can help you print and install custom wallpapers at affordable rates.
Ready To Decorate Your Blank Behind a Sofa?
There you go, people! You can now turn that boring wall behind your sofa into an elegant art piece. You simply need to get some premium wallpapers and accent tiles to make your living room alive.
You can now explore our website to find the best yet affordable wall decor options.