"Wallpaper or Mural or Wall Covering" is a western concept with Americans and Britons decorating their homes with beautiful accented wallpapers. However, there has been a sudden burst of wallpapers for homes in the Indian market since the past 5 years. A huge trend these days, wallpapers have become a must have in not only Indian homes, but also for offices, hotels and restaurants etc. With designs that are bold and larger than life, wall covering add an eye-catching appeal to your space. Interesting patterns, textures and images help create a stunning wall that adds that "wow" factor to the area. However before you get your next wallpaper printing done, you need to keep certain things in mind: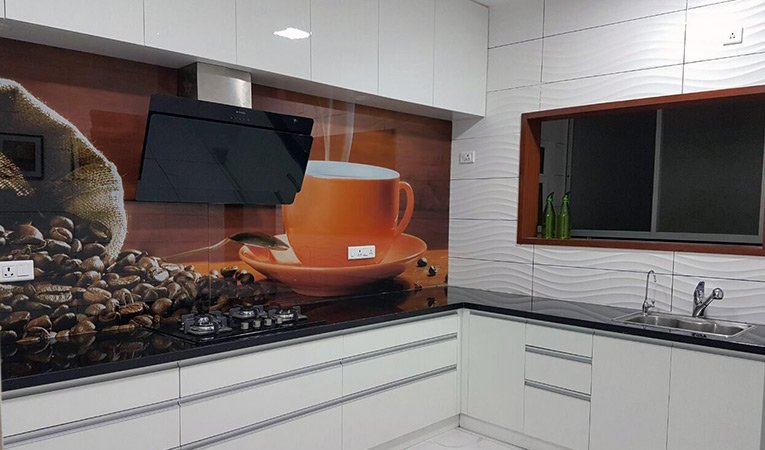 Buy from a trusted source: To meet such a huge demand of wallpapers, a lot of good wallpaper printing companies have come up, but you need to choose a specialty wallpaper printing company that offers high quality with huge variety of wall designs. Our website contains over 5000 wall designs across 20 + categories. With new designs being added every month, you can be assured you get the latest and trendiest wall designs for your home.
Measure the wall you need to cover: Before getting the wallpaper printing done, you need to measure the area of the wall you want to cover. Measure the width and height of each wall in feet, inches or centimeters and then send your order for printing. As an added precaution, ensure you add a couple of inches to the height and the width of your wall, so that at the time of installation, the wallpaper doesn't run short.
Choose material type: There is a host of wallpaper material available in the market such as Vinyl, HP wall art, canvas murals etc. Vinyl mural are very easy to apply, clean and remove and canvas mural bring out the design as it has textures. Choose what material suits you the best.
Choose as per the room: Wall Covering can dramatically affect the look of a room with different patterns. Vertical stripes add an illusion of height to a room. However it can also be used in a high ceiling room to add drama. Horizontal patterns can make your room look wider.
Choose water resistant material: Wall covering has to be water resistant for its longevity. In places like a child's room, a water resistant wall covering will prove to be a life saver where you do not have to worry if your kid has spilled water or some other liquids. We at Print a Wallpaper provide water resistant murals that ensure your walls looks beautiful for a very long time.
Installation: To look great, wallpapers need to be installed by experts. Otherwise it may look messy in the end. At Print a Wallpaper, we provide installation services as well and with our widespread installation network across India, you get the best service no matter which part of the country you are in.
Order Custom Wallpaper
Hope you keep these points in mind while getting your wallpaper printing done. Let us know how we inspired you to create a beautiful wall by commenting below.
To place an order please call us on +91-98110-31749 or e-mail info@printawallpaper.com