"Home is the starting place of love, hope and dreams"
The way your home looks begins the journey of turning a house into a home, and a great way to make your home look fabulous is wall covering for home. Walls are the best space to reflect your style and a versatile way to express that is to use texture wall covering for decor.
Here are a few wall covering ideas which will completely change the look of your house with a variety of textures and patterns –
The log hut – The weather in most Indian cities does not favor a wooden house nor is it possible to use wood in our construction for towering flats. The next best option is to use wood in home décor. You can now use a wooden wall covering for decor which you can use just for one wall as a statement piece or cover all the walls. This works great for libraries or study room; the deep brown wooden texture will look classy and elegant.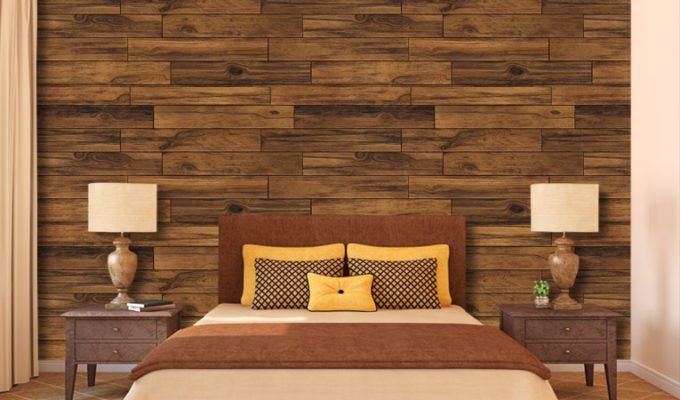 The stone house – Stone is used a lot in western architecture but it is difficult to use it in apartments, yet the sturdy and natural appeal of stone is something you would want to include in your home. This is when you can use a stone wall covering for home. An entire wall can be covered with'stones on wall' wallpaper and with a few indoor plants in front of it, the décor will be complete.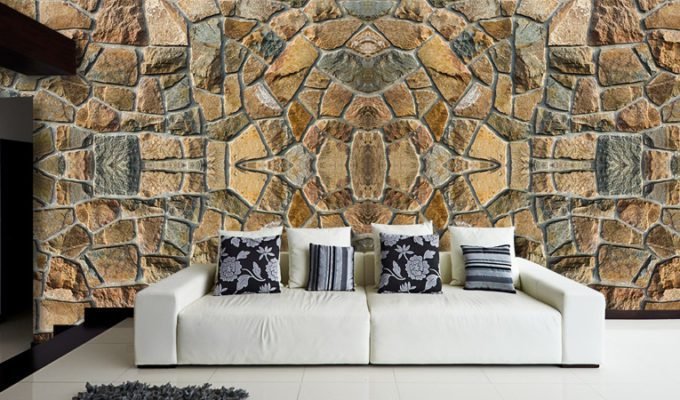 The Glam room – A touch of glamour is needed in every home, be it the master bedroom or a living space. A wall covering idea that works best to include some glitz and glamour in your home is to use the "Golden Grit" wallpaper whose golden texture will immediately light up the room! The stunning wall covering will brighten up the space; you can also add a big mirror and light up some light bulbs around it to complete the movie star appeal.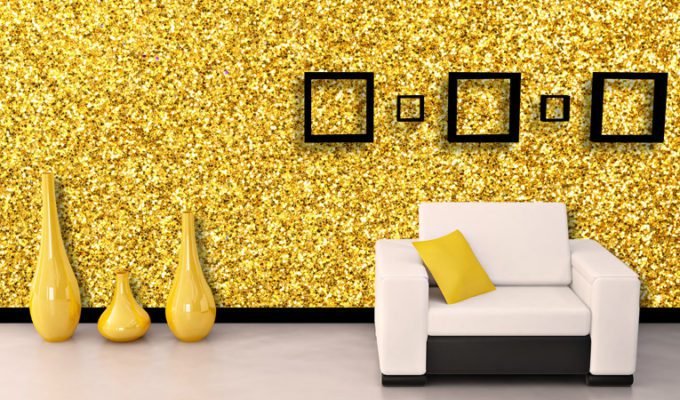 The luxury edition – When you have the most exquisite furniture and the best furnishings for your home, why should you walls be left behind? You can complete the luxury theme for your home by using this wall covering for home, the "White Leather" wallpaper which will complement the classy furniture and make your home a masterpiece itself!
The nature home – In today's concrete jungle the respite that one can have is to bring nature into homes and going in for a natural theme décor. Indoor plants, natural materials for furniture, beautiful wooden handicrafts, all these can contribute to the nature theme. However, a wall covering for décor will create a perfect backdrop and you can use "Bamboo Wave Closeup" wall covering for creating a mesmerizing nature theme home.
The Art Wall – Paintings and other art pieces are a great way to enhance your home décor and having a complementary wall covering will make sure the art stands out. You can use an abstract wall covering or a plain "Gold Grunge" wall covering or "Bronze Background" as a wall covering for home to create the perfect background for your art.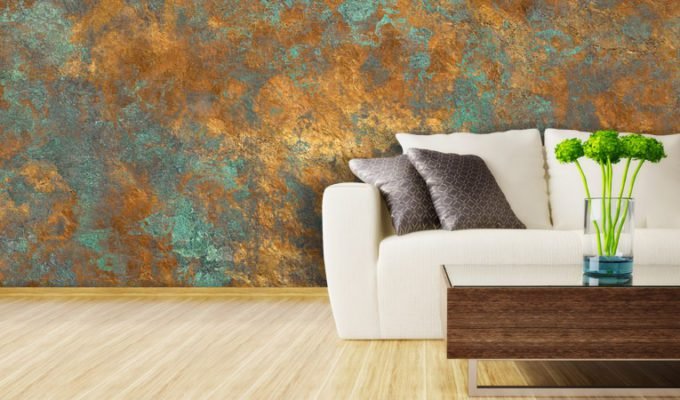 Wall coverings for décor have become very easy to use and incorporate in your wall decor for home and these textured wall covering ideas will ensure a fantastic home to come back to!
For any query, please call us on +91-98110-31749 or e-mail info@printawallpaper.com