The kitchen is the heart of your home. It is the place where you spend hours creating wonderful food memories. So why not make your kitchen walls stand out with wallpapers?
Check out our top recommendations for kitchen wallpapers that will turn a drab kitchen to a fab one instantly:
Capture the essence of Indian cooking in your kitchen with this spice print wallpaper. The pop of color from the coriander leaves and the red chili can transform the most dreary walls of your kitchen in a few minutes.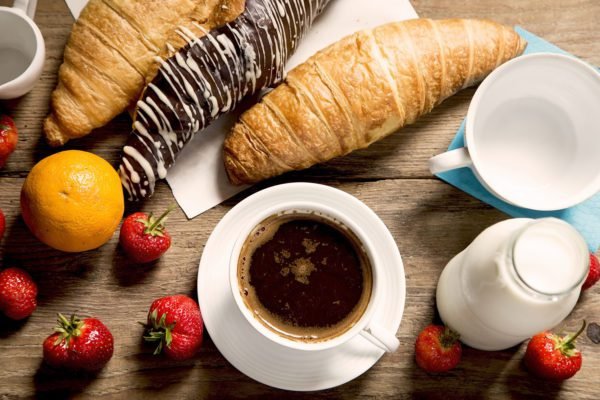 Satiate your senses with this French-inspired wallpaper featuring delicious croissants, an espresso, and juicy strawberries. Perfect for creating a cozy breakfast nook, isn't it?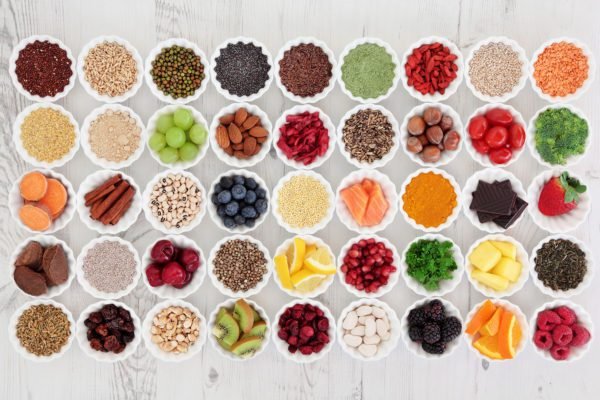 Are you a health food enthusiast? Then this wallpaper is the right choice to dress up your kitchen. The wide variety of some of the world's healthiest food will definitely inspire you to eat better and stay fit.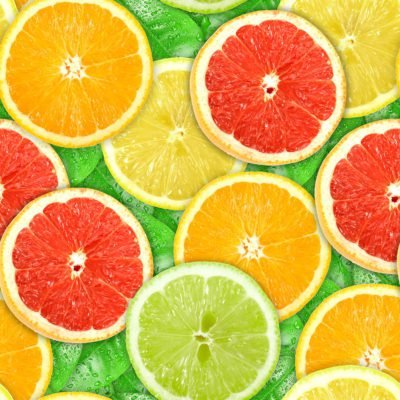 If life gives you lemons, get them on a wallpaper! This gorgeous wallpaper with colorful lemons is an ideal option to create a feature wall in your kitchen.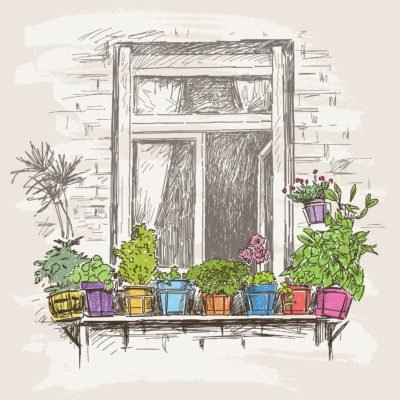 Want to place plants in your kitchen but don't have an open windowsill for the planters? We have you covered. Add a touch of freshness to your kitchen with this wallpaper featuring a windowsill and a bunch of beautiful plants.
What's more appealing for your kitchen than this graphic wallpaper with pans, whisks, bottles of milk, and loads of butter? Showcase your love for these much-loved kitchen essentials with this wallpaper.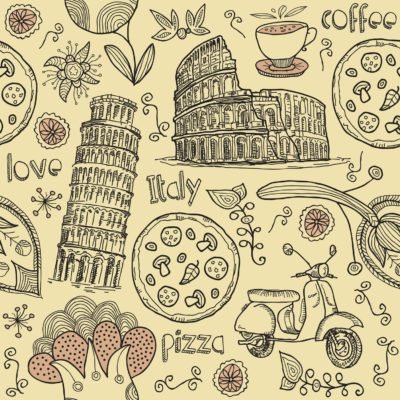 If you love cooking Italian delicacies in your kitchen, this wallpaper is a must-buy. Pizza, Vespa, the Leaning Tower of Pisa, and the Colosseum — this wallpaper is quintessentially Italian and a great addition for your kitchen if you have a quirky style.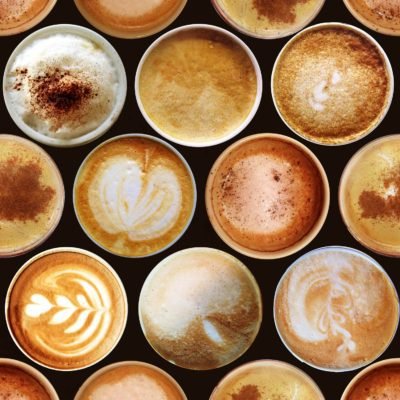 This wallpaper is the ideal way of showcasing your love for a cup of coffee. This peel-and-stick wallpaper with a flat lay photo of cappuccinos can instantly make the kitchen the happiest place in the house.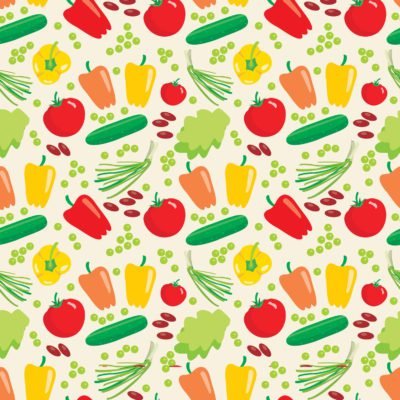 Eating your vegetables is necessary but displaying them on your kitchen wall is even better! Check out this wallpaper with colorful vegetables for adding a punchy impact to your kitchen walls.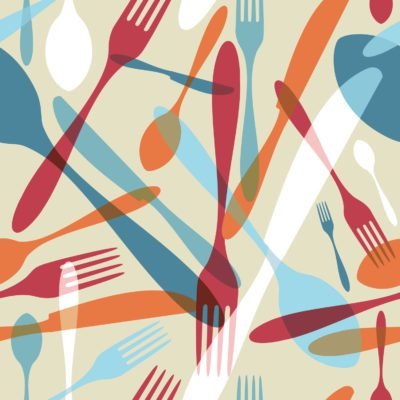 If you are on the lookout for a wallpaper with a subtle pattern to add a touch of personality to your kitchen, this is an excellent option. The beautiful cutlery print also doubles up as wall-art!
Bring home this vintage-style wallpaper featuring a quaint English cafe to create a rustic look in your kitchen. Add some breezy curtains and make a statement kitchen without going over the top.
Conclusion
Updating your kitchen with wallpapers can give it an instant facelift. We highly recommend you to start wallpapering your kitchen!
But are you worried that wallpapers in the kitchen are a bad idea because you can't clean it? Our wallpapers are washable! You just need a damp sponge to remove the dust and grime. With proper care, these wallpapers will last you a long time.
Searching for more design inspiration? Check out our extensive collection of wallpapers to spruce up your kitchen walls.