Are you planning to decorate your home on a budget? Or are you simply looking to have some fun while you decorate your home with a partner or friend? Skip those expensive designers and try some very simple DIY Home decor ideas. Do it yourself Home decor is a rage these days owing to the fun element and personalization involved. The things you make, echo your personality and have a deep meaning. It helps in creating a deeper connection to the things we own and enables us to appreciate them in a better way. Plus if you have some free time in hand, then DIY home decor activities can put your hands and mind to great use. Try our very simple and smart DIY tricks to decorate your home. You can thank us later!
Old Window Pane or Door
One of the best things about DIY home décor is that you can take an old piece of furniture and create something memorable out of it. For example an old window pane can be used as a wall hanging to showcase your precious memories. Add a neutral tone wallpaper to accentuate the wall hanging, and you have a stunning wall as a result!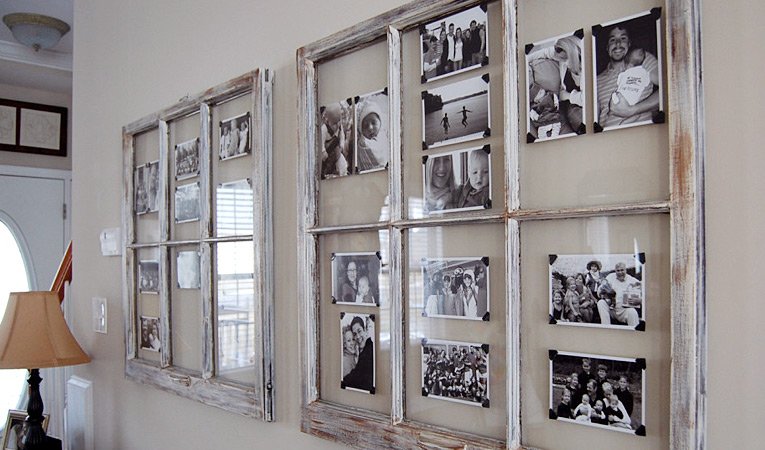 Pic Courtesy: frame.icapemay.com
Wine Bottle Lights
In this very innovative DIY home decor idea, wine bottles have been cut by a bottle cutter, wrapped with decorative wires and then fitted with electrical fixtures. These ceiling lights are perfect for a dining space or living room.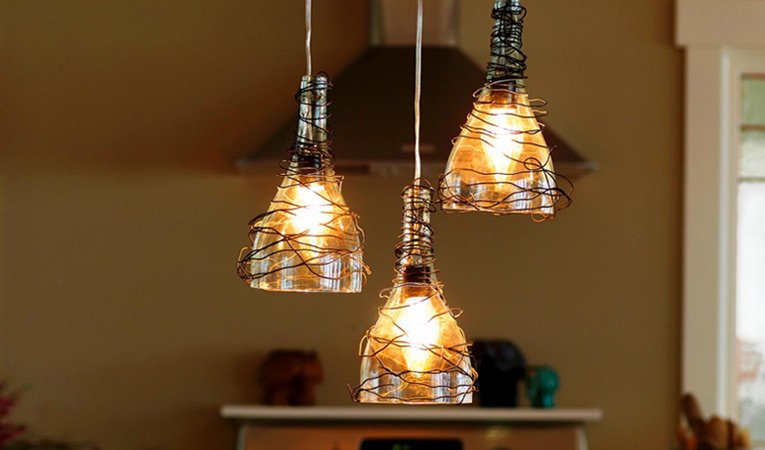 Pic Courtesy: diynetwork.com
More Decor Ideas
Old Suitcase turned into a Stunning Table
Turn an old trunk into a vintage coffee table for your living room. The revamped table will add an old world aura to the space. Place some vintage artifacts to accentuate the old world side table.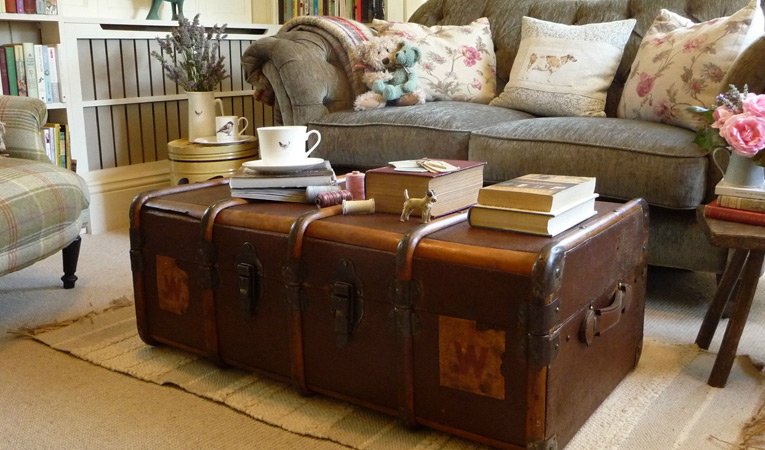 Pic Courtesy: picclick.co.uk
Mason Jars Candle Holders
Have some spare mason jars? Make them a part of your living room décor by using them as candle holders or light stands. Remove the lid and put a tea light inside the jar along with stones and pebbles. This DIY Home décor idea is sure to light up any nook or corner in your home.
Pic Courtesy: jennifersmentionables.com
DIY Murals or Wallpapers
Make a collage of your favourite pictures and create customized wallpaper in any size. Allow us to help you create the wallpaper for your home. Not only you will create a stunning wall but also create memories for a lifetime.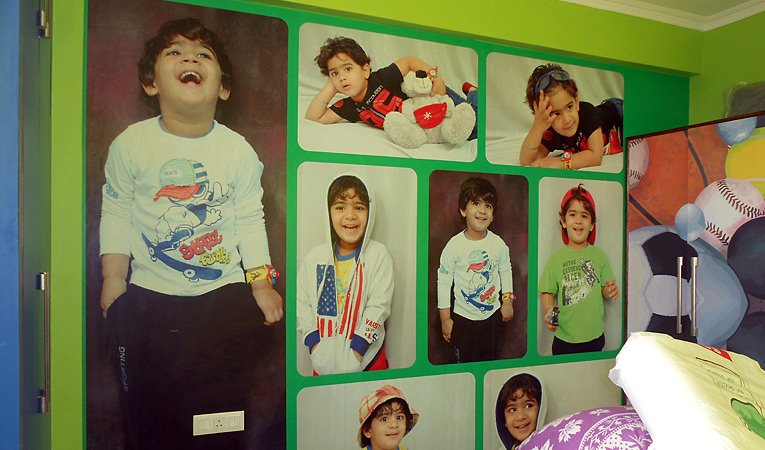 More Decor Ideas
We hope you have fun trying our DIY Home decor ideas, share your love by commenting below.
To place an order please call us on +919811031749 or e-mail info@printawallpaper.com