A kiddie room is a wonderful living space where tender ones thrive, learn and play. For parents, it's of paramount importance to keep their child's room cheerful, vibrant, organized. With some money and lots of creativity, you too can swish the magic wand (well almost!) and design an exclusive room for your little ones. Here we list 5 awesome decor ideas for a kid's room that add a little extra something to the children's rooms:
Animal Kingdom Theme for Kid's Room
Fun, challenging and never boring, there are lot of wildlife themed wallpapers that instantly turn into fantasy tales. These are attractive, educational and add lot of interest to the walls. You can choose from the myriad animals theme for kid's room that will instantly give it an inviting, playful vibe. Friends and family would love to say hello to Simba and Bambi!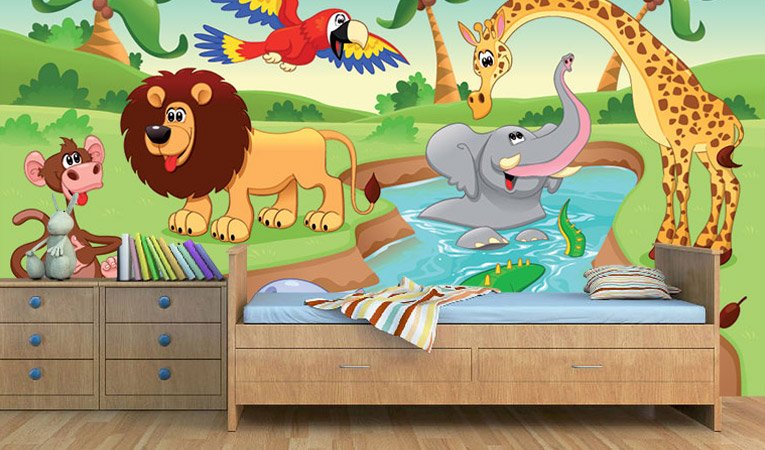 Toons and Tales Theme for Kid's Room
With cartoon theme for kid's room, children will find themselves submerged in their fantasy world that feeds their wildest imaginations. Princess castles, pretty mermaid, the big happy Savannah family, Minnie Bow-tique parties, Disney Cars, Tom and Jerry and many other all-time famous characters and themes are just as endearing to adults as children. You can also choose different wallpaper themes for girls and boys according to their liking.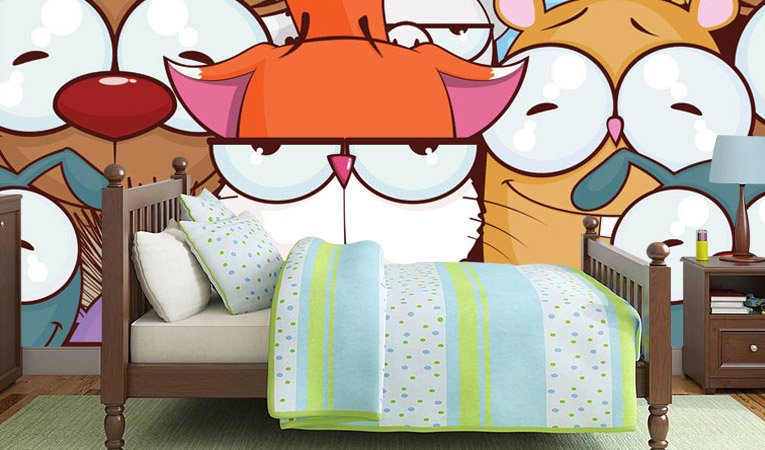 Fantasy World of Aliens and Spaceships Theme for Kid's Room 
With super print definition and colour vibrancy, the fantastic faraway land will surely come alive through these futuristic space astronaut theme for kid's room. There's so much to choose from – shooting stars, intriguing planets, dragons in space, solar system and other wonders of the universe. These educative wallpapers are perfect to kick off a fun space quiz with little astronomers.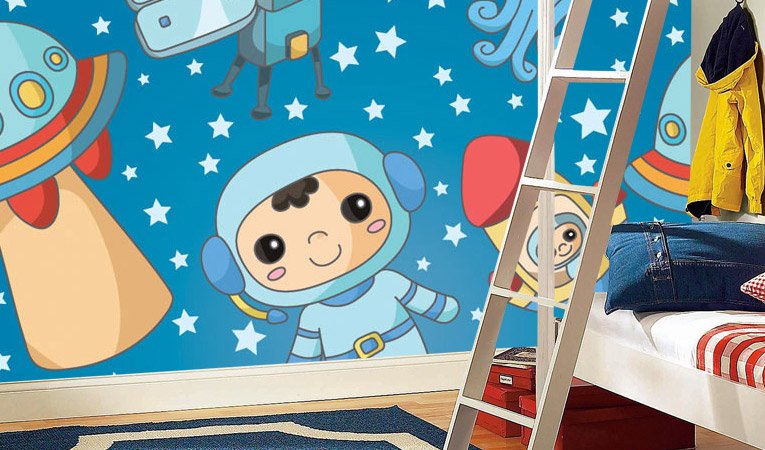 The Striped and Polka Palette Theme for Kid's Room
If you like all things subtle, you can add strokes of cuteness to the walls by using striped murals in pastel shades and delicate patterns. Sweet stripes, pretty polkas and charming colours add just enough hints of fashionable appeal to the walls. Soft tones like powder pink, baby blue, blanched almond, bubble gum, brilliant lavender are some of the most popular pleasant shades for kiddie rooms. There's so much to choose from – purple stripes wallpaper for walls, coloured fence wallpaper for room and lots of other ideas.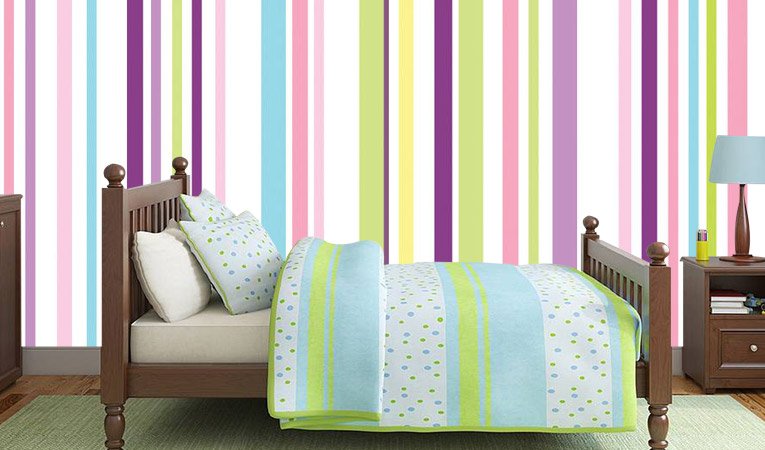 Text Wallpapers Theme for Kid's Room
How about giving an exclusive makeover to the interiors of your toddler's nursery? Let your kids learn in a fun way with textual and informative wall covering. Think alphabets, numbers, Hindi language, coloured maps and all other educational and stimulating prints that can help develop your child's early learning skills.
These are just some of the themes for kid's room. If you want to give a brand new look to your child's room, contact us for a customized plan that fits your budget.
For any query, please call us on +91-98110-31749 or e-mail info@printawallpaper.com