Best Wallpapers: Most people think that painting their small spaces white can create the illusion of vastness. But, let's face it, no amount of white can make your shoe size of an apartment look more prominent.
So, there is no need to limit your creativity. You can use premium wallpapers adorned with bold shapes and contemporary patterns to create a majestic interior in your small home.
In addition, wallpapers' lightweight texture and colorful patterns can bring a cheerful vibe to your small space. Moreover, you can use custom wallpapers to create a whimsical theme to add an elegant look to your room.
Here, we will guide you to select the best wallpapers for small spaces using 5 exciting ideas to decorate your home with wallpapers.
Tips to Find the Best Wallpaper for Small Spaces
Selecting a perfect wallpaper for small areas is a bit tricky. You don't want to choose simple patterns that might make your place look dull. And neither should you prefer bold and bright wallpaper that overpowers your entire space.
It is essential to find well-balanced wallpapers for tiny homes. Here are a few tips for choosing the best wallpapers for small areas:
Go Bold or Go Home
Never select small pattern wallpapers for small rooms. It will make your room look even smaller. Instead, always choose big and bold patterns that can give dimension to your room. However, don't get overboard with bold prints. Instead, select one style and use it all around your space — from walls to ceilings.
Celebrate Nature
Nature-inspired wallpapers are the best way to bring glory to your small area. You can add more space and positivity to your room with natural flowers or scenes.
A Statement Wall
One style is always suitable for small spaces. But, adding a statement wall with a different wallpaper design than the rest of the room will add a luxurious feel to it. A statement wall will make your room look grand.
Get Custom Wallpapers
If your wallpaper doesn't have the right color tone and patterns, you will not feel comfortable in your home. Thus, you should get custom wallpapers in colors and patterns that make you feel happy. On the PrintAwallpaper website, you can design custom wallpapers and print them out to check how your wallpaper will look on your walls.
5 Best Wallpaper Ideas for Small Homes
Here are the top 5 premium wallpaper ideas to make small homes look luxurious and elegant:
1. Abstract Backgrounds
Use bold and beautiful abstract backgrounds to dress up your walls. When you have an open floor plan, abstract backgrounds can help to divide your space without creating much distraction. In addition, you can make your area look more extensive and more elegant using silky textures and bold patterns.
2. Floral Grace
Be it a mango flower or tulip garden, floral wallpapers can adorn your room with sophistication. You can use floral wallpapers all over your room walls or simply create a statement wall.
3. Ocean Glory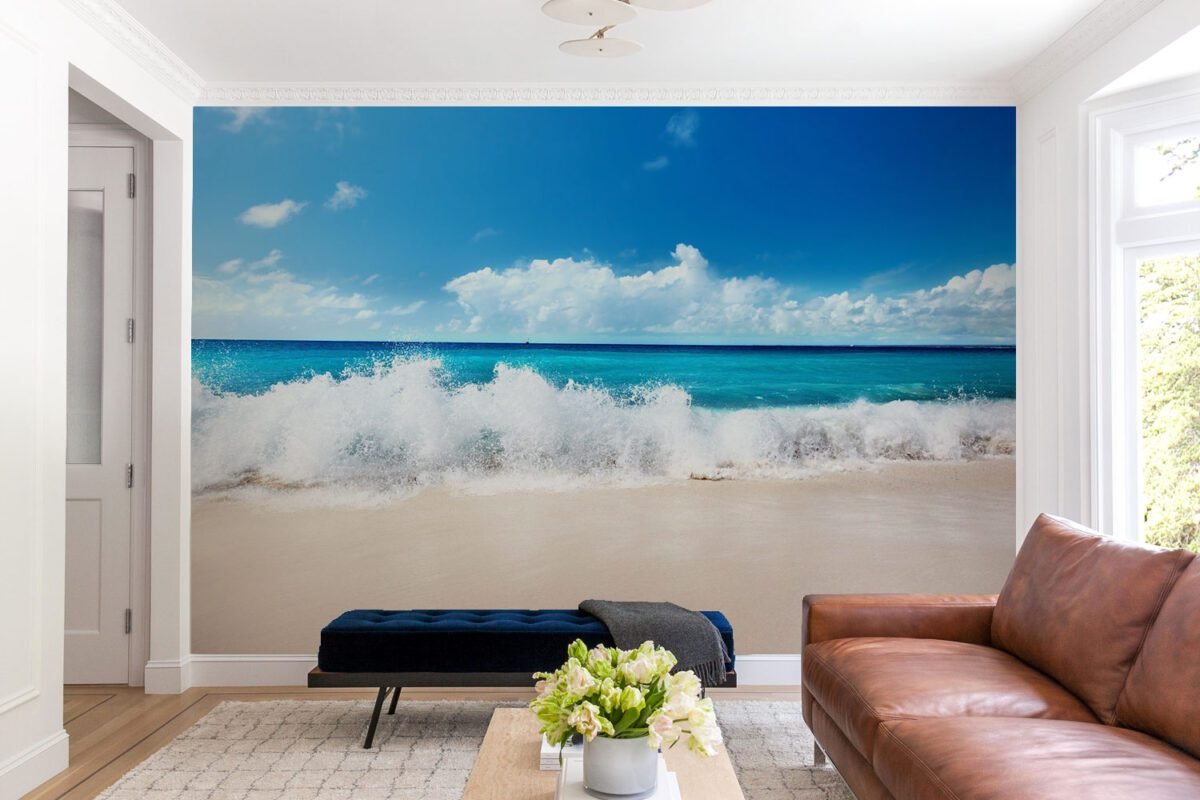 Oceans and beaches can add calmness and tranquillity to your space. You can turn your bedroom into a beautiful nature realm using simple oceanic scenes.
4. Mountain Blues
Who doesn't like to wake up to a majestic mounting view every morning? So, you can use mounting wallpapers to create a nature-enchanted decor in your small space.
5. Textural Glamor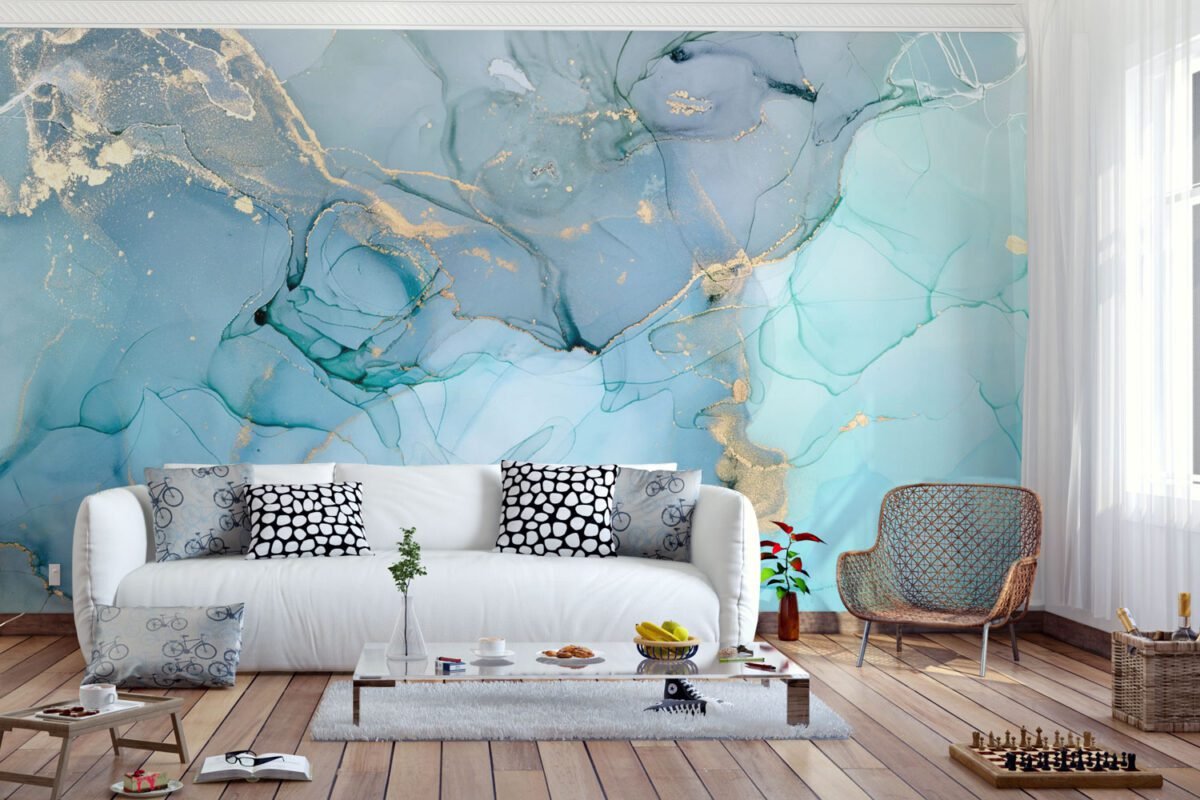 If oceanic or mountain sceneries are too bold for you, simply use textures to design your space. For example, using Italian marble or finished wooden surfaces, you can make your place look big without adding too many elements to your interior.
Let's Order the Best Wallpapers Now!
Whether you want to customize wallpaper for your small room or wish to buy a ready-made styling wallpaper, you can always visit the PrintAWallpaper store.
We have an array of nature-inspired, textural, and other wallpapers ready to order. Moreover, you can share your design with us, and we can turn that into a premium wallpaper for you.
Just get in touch with our team today!