World Maps are fascinating, people are immediately drawn to maps and finding places on them instinctively. You can find them everywhere, in personal diaries, on globes, in textbooks, in company brochures and yet no matter the age or status every person gets mesmerized. You can bring this awe and attention in your office through World Map wallpapers as a part of your décor! Whatever your office theme might be or the kind of space you have we have ideas for you to use world map murals in your offices.
World Maps as Art Work
Office Wall Decor can be a difficult task as it needs to be professional and appropriate for a work environment. It gets tough when it comes to art; it is possible that people may misinterpret some famous art, which is why World Map Wallpaper as art work comes to the rescue! The artwork of the world maps has been done in a variety of artistic ways that looks appealing and aesthetic while being non-controversial and professional.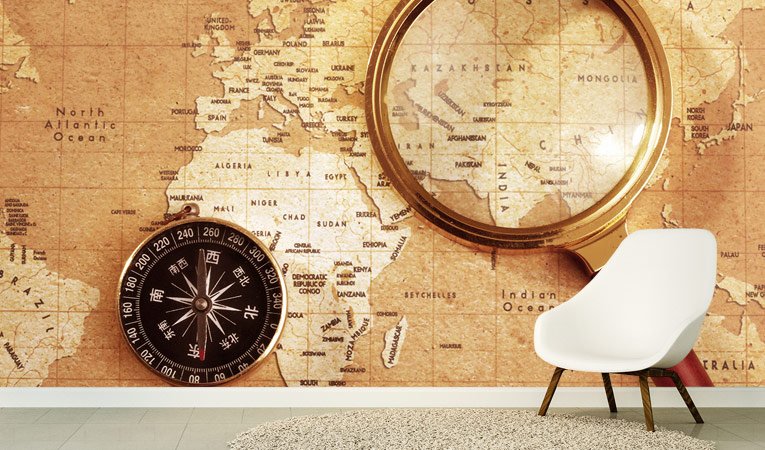 Order World Map Murals
World Maps for Motivation
'Go conquer the world', 'On Top of the world' etc. have long been motivational phrases used by bosses to urge their employees to do their best and achieve success. You can literally motivate your employees in the work environment through these visual motivation cues in the form of World Map Mural.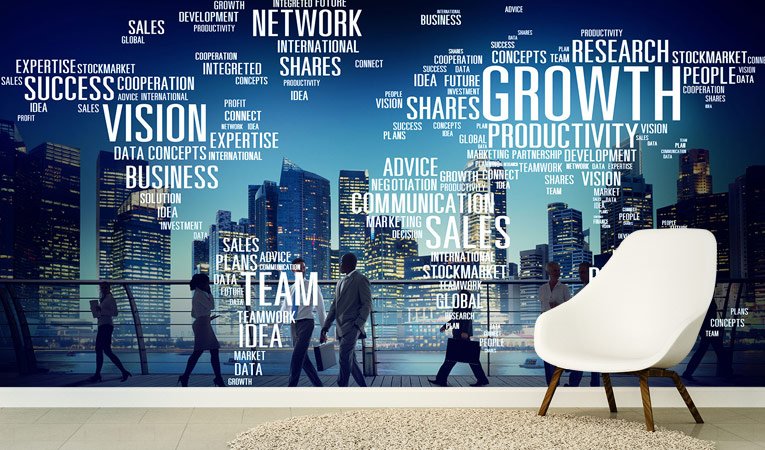 Use the visual Economic world map wallpaper with motivational and business words like Growth, Vision and Success to constantly provide employees visual cues. You can use this in common cafeteria areas or seating areas
A stunning world map wallpaper mural with a choice like Gold World Map or Map in 3D will create a profound impact in the office. You can even customize this by using having your company logo on the mural
World Maps for Information
World Map wallpapers are essentially world maps which showcase the geography of the world; you can use this too as wall décor in your office. You can use them for informational purpose, especially if you own a travel agency, university or even regular offices.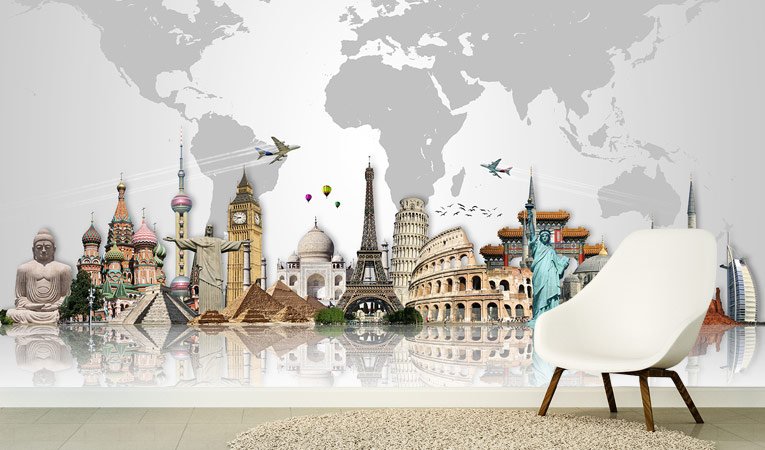 In a travel agency you can use world map wallpaper mural like Mainland World Map, Animal World Map, Iconic World Map, Aero Map, Icons of the World, or the pictorial world map. These will highlight the travel aspect and look perfect to promote destinations on the map!
Educational Institutions like schools and colleges have offices which are elaborate and visited by parents, if you are a part of such an office you can have world map murals which are colorful and informative like Kiddy Icon Map, Learning Map, Iconic World and Typed Map
Multinational Companies can use a basic world map wallpaper mural to create a background and showcase their offices through customized printing or can simply use tacks or pins to highlight the offices


Order World Map Murals

Apart from these ideas you can use creative and abstract world map mural with designs like Water World Map, Cloudy World Map, 3D World Map, Scribbled Map and Dotty Map to commemorate special events or occasions in office. Have you used the world map in your office decor? Send us the photographs to be featured on our Facebook page!