Hypnotize and mesmerize, that's what these 3D mural ideas will do! Our collection of exciting and unique 3d effect mural for walls will transform your home creating illusions and adding depth to the interiors.
Here are Top 20 3D Mural Ideas to reinvent your living space with wall murals –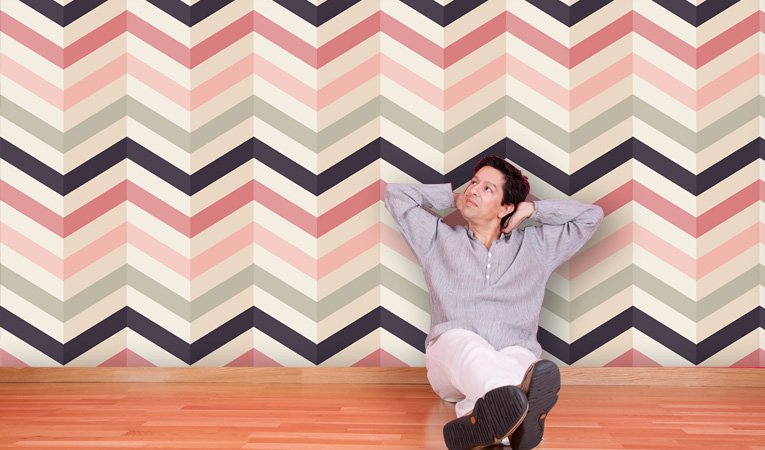 The Chevron 3D effect mural for walls design with pretty pink hues and zig zag lines suits perfectly for a young girl's bedroom. You can add other wall décor like pink photo frames to enhance the effect.

The tumble of colorful cubes creates a great illusion and is perfect 3D mural for bedroom walls of kids. The bright and vibrant hues appeal to kids, while the falling cubes will not cease to amaze them!

Elegant and neutral colors suit bedrooms and having this offset curves 3D mural for bedroom walls of the master bedroom is a fantastic idea. The beautiful curves can complement any theme.

The best 3D effect mural for walls of your dining room is the white shadow arches design. Imagine sitting at the table with the light shining bright through the arches, you will feel like royalty!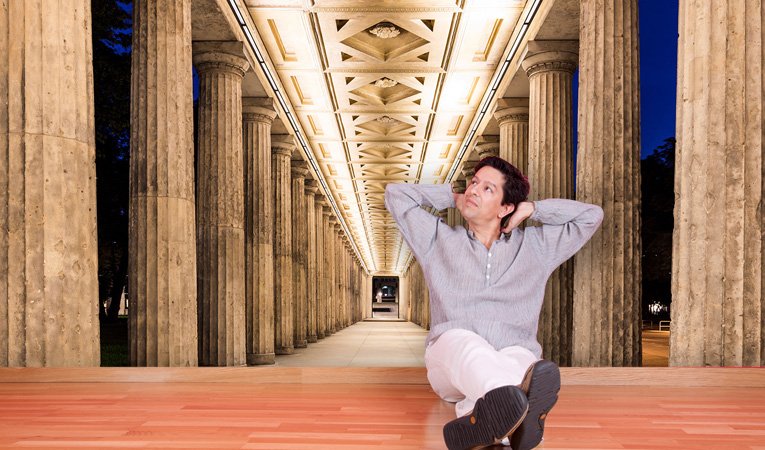 The colonnade 3D mural designs for living room create a luxurious and old world feeling. You can use vintage furniture and upholstery to create a classic home décor theme.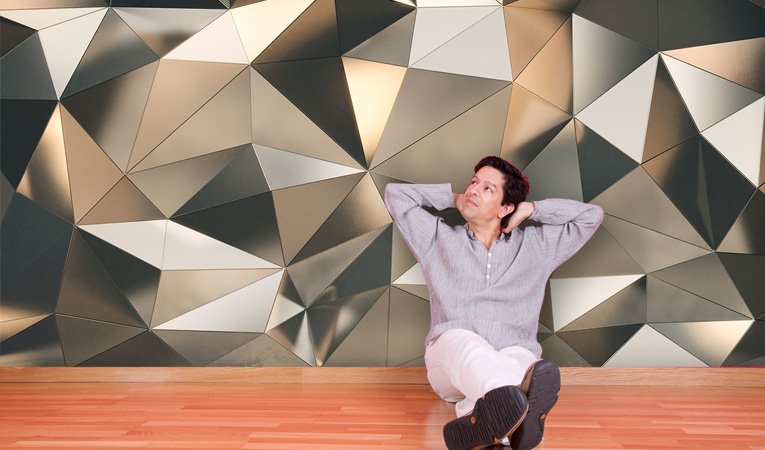 If you are going for a contemporary décor then this Chiseled Wall 3D effect mural for walls is perfect. It resembles of glass structures in geometric shapes which will go with steel and glass furniture.

If you are looking for 3D mural ideas for kitchen then look for further than 'offset curved boxes' design. Its sleek white appearance will give the neat and clean look to the kitchen.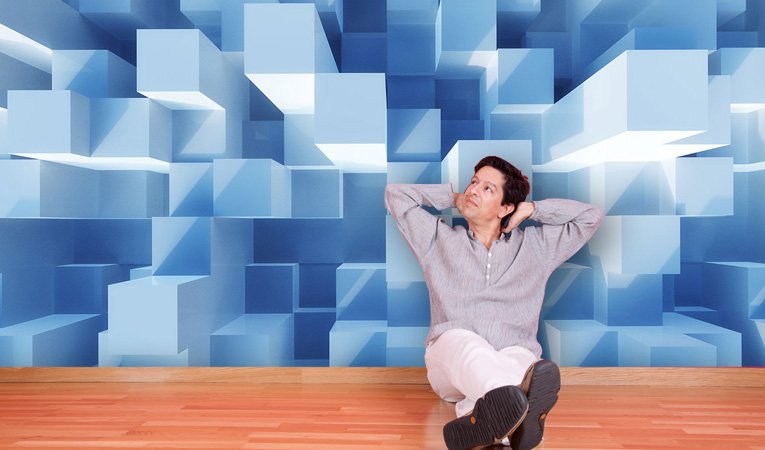 The 'Protruding Blue cubes' is one of those 3D mural designs for living room that is suitable for long halls. The design can be placed at one end with a beautiful carpet leading up to it, creating a dramatic wall art.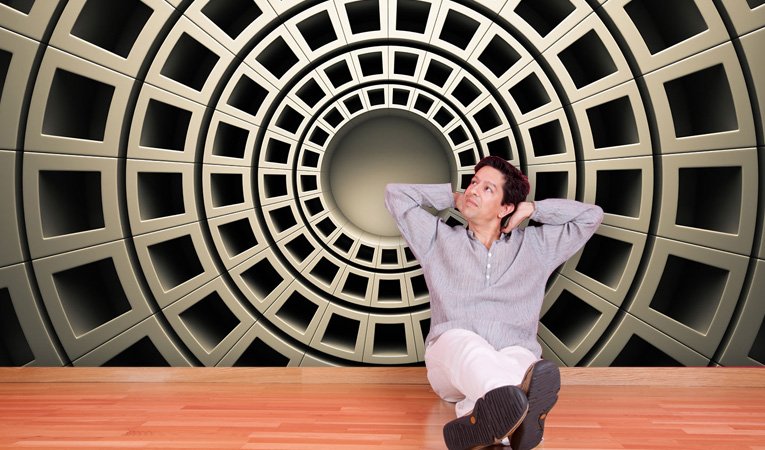 One of the popular 3D mural ideas is the 'Gateway' design, a favorite of home owners this image draws you into its portal. A ravishing metallic hue, this design will go well with modern home décor.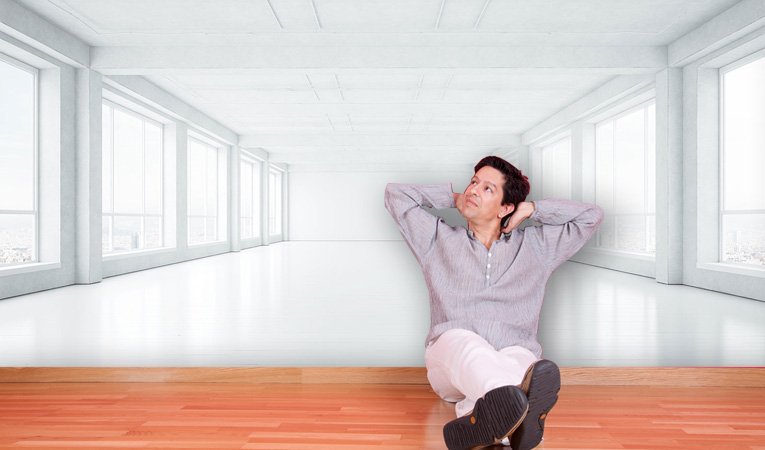 In an era where every square foot costs a bomb, you can use 3D Mural Ideas to create an illusion of space in your home. Especially the 'Dead End' design with wide open windows can give a sense of endless space.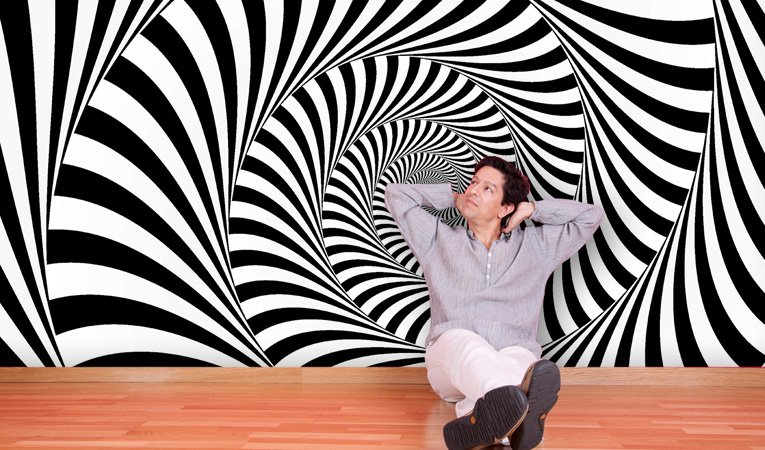 One of the most groovy 3D effect mural for walls is the 'Mesmerizing Spiral', this infinite swirl of black and white can make you stare at it for hours. Your teenager will love this in their room to show off to their friends!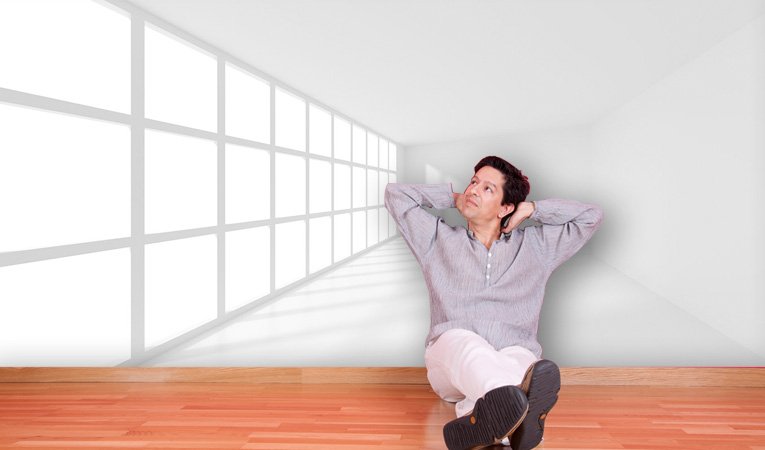 If you have a sit out area or a corridor inside your home then you should definitely use the 'Window Depth' mural. This will give an illusion of natural light even with artificial light and would look great with indoor plants on one side.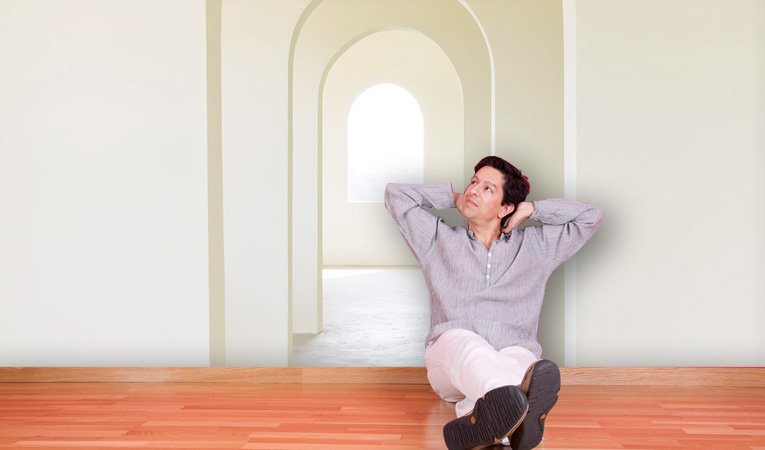 Do you have a zen inspired home and are looking for 3D mural ideas? Then this 'Multiple Arches' design is meant for you. The feeling of infinity with leading doors creates a suitable atmosphere for meditation and calm.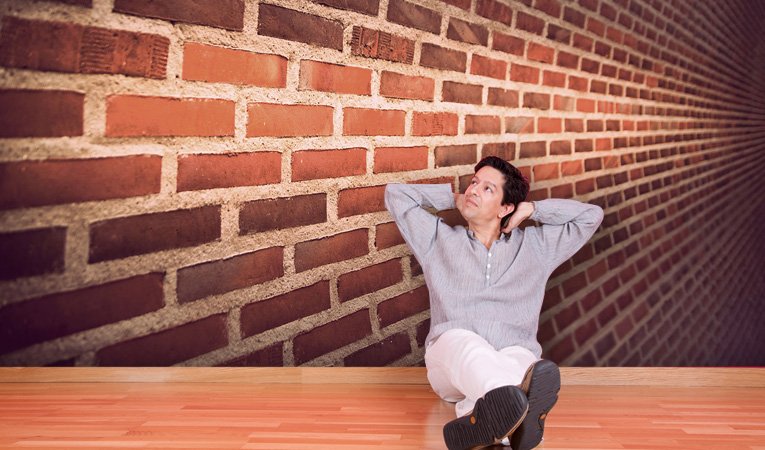 A great way to design your bar space is by using 3D mural designs for living room. In fact the 'Brick Wall Perspective' is a great way to accentuate bar accessories like wine glasses and bottles. It will give your bar a classy pub look!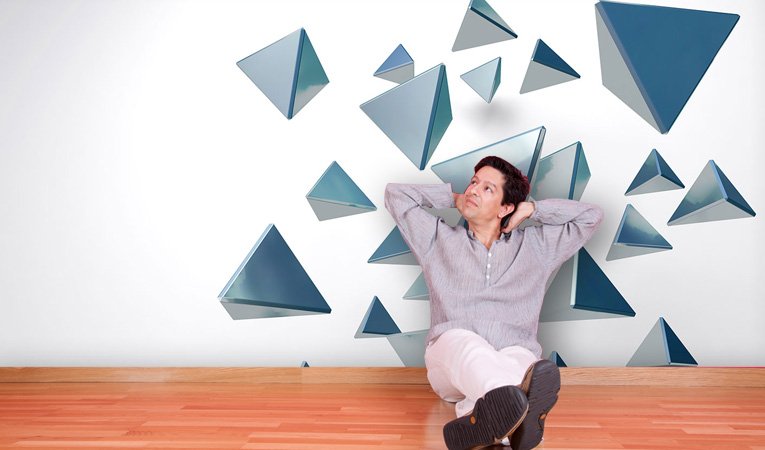 3D mural for bedroom walls can create captivating illusions which you can merge with room décor, like the 'Chrome Triangles' mural which can complement a modern home décor. You can put mirrors alongside them to create a futuristic décor.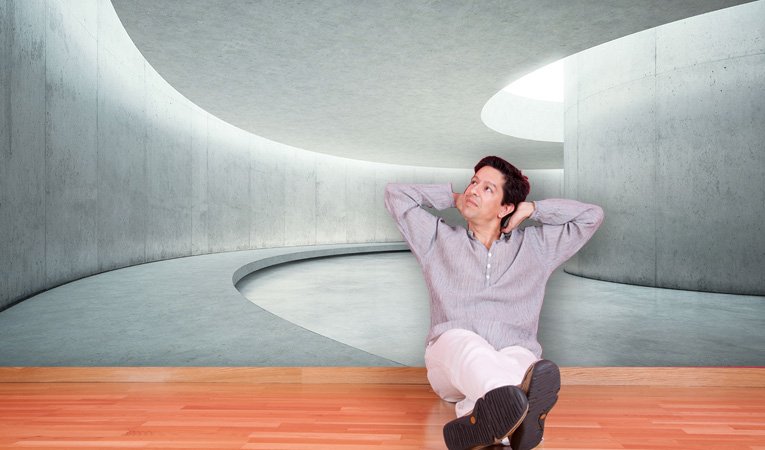 If you love large spaces then this 3D effect mural for walls, 'Depth Perception' is for you! The wide sweeping effect can be accentuated with bright red or blue furniture to create stunning look in your living room.

Combining glitter material with 3D mural ideas can give an ethereal look to your room décor. One such mural, 'Paper Rocks' will look wonderful in your bedroom when used with glitter material.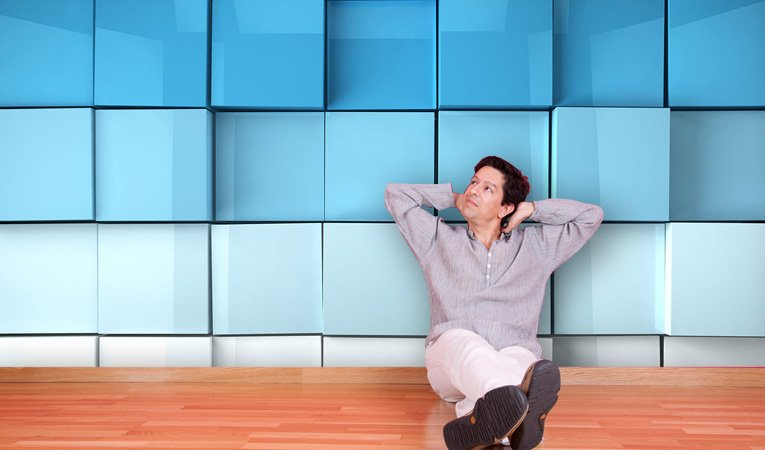 Many homes have an open kitchen and 3D mural ideas are the best way to make it look appealing and in tune with the rest of the home décor. 'Offset Blue cubes' mural is one such beautiful mural that will draw attention!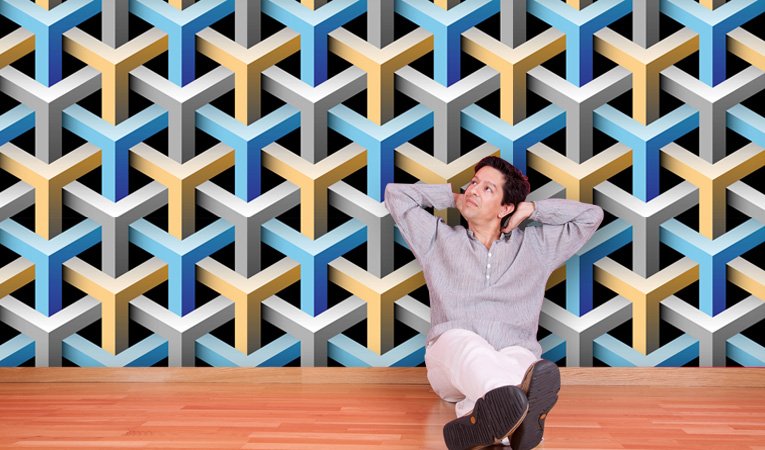 Home study or offices are an important part in homes and you need to use 3d effect mural for walls that can allow you to focus. 'Colored Polygons' is one such unique mural that is creative and the 3d effect will let you focus.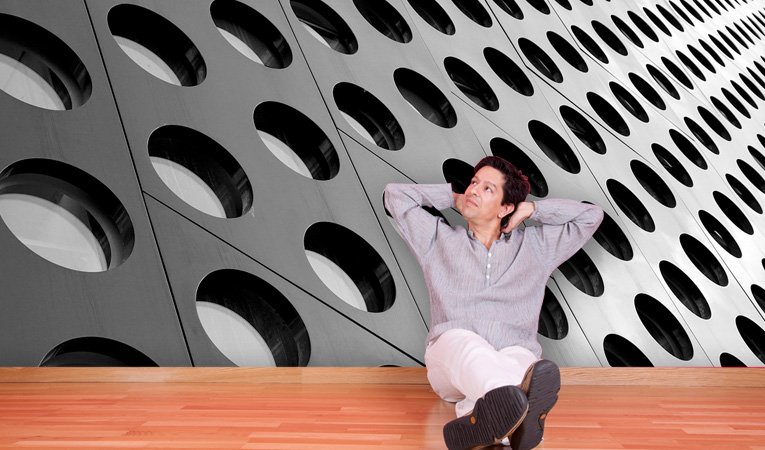 3D mural for bedroom walls needs to be demure yet impactful; this is possible only by the unique 3d plates mural. The white color is subtle while the overlapping plates create a beautiful illusion.
Already mind boggled with the number of 3D mural ideas for your homes? Have you used any 3D effect mural for walls in your homes? If so write in to us to get featured on our social media!