Wallpapers have the charisma that goes beyond paint, as they not only equate a sense of luxury to the space but even add opulence the area. Besides imparting a wow factor, inspirational wall trends satisfy budget requirements of every place unlike tiles, stones or expensive fabrics that tend to add up to the expenditure.
So, here we have enlisted a few Inspirational and exceptional Wall Decor Trends of 2016, which you will fall in love with.
Floral 
Breathe a new life to your living space with a floral take, embossed with beautiful patterns and intricate styles. These designs will bring a perfect amalgamation of both depth and creativity to your walls. Blended with mystic colors, swirls, shades and hues, this can turn to be a captivating element of your house. Common picks would be red & purple paisley, floral vintage, cherry blossom twigs and many more.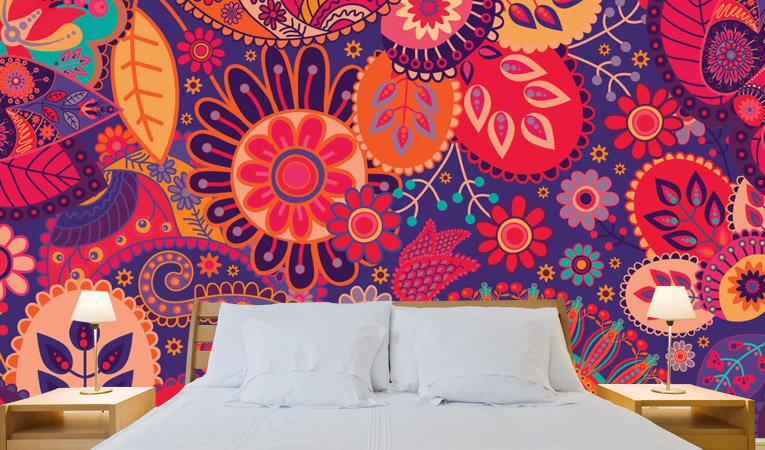 Create A View
If your house or office is devoid of a spectacular view of the city then why not create it? Hence, the next trend is about recreating a picture perfect view through an exuberant collection of cityscape wallpapers. For instance, encapsulate the spirited vibe of Chicago or New York wallpapers. The tall buildings, enlightened by innumerable lights and endless oceans waving its beauty at the shore will always add an appealing element to your space.

Party Style
It's time to get that party spirit in the air with spectacular party style wall trends; use of disco wallpapers, rays and blurs, magenta designs and creative patterns can uplift the party mood of your house. With disco wallpapers you can capture a trendy blend of colors reflected by them.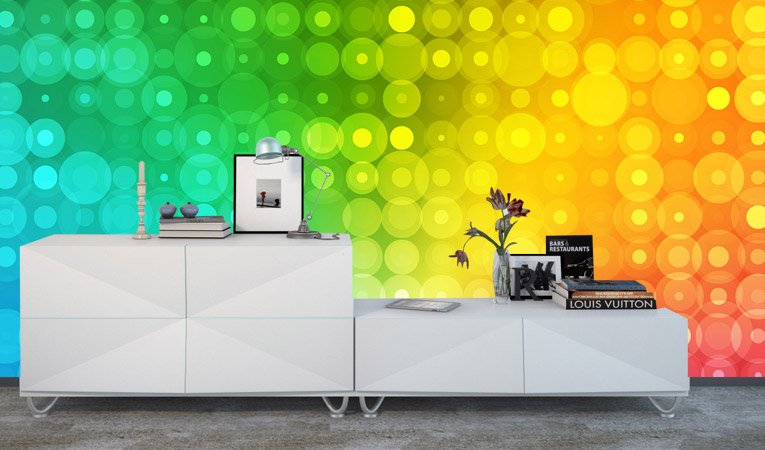 Reflect Nature
Refreshing, soulful, and energetic the presence of nature based wallpapers can bring an amazing ambience to the space. With mossy stones, you can create an illusion of brook passing across stones, and tall trees standing aside, to embrace the warmth of nature. Combination of nature inspired colors nurture an eye catching element in such wallpapers.
Adventurous You
The last but not the least is the one dedicated for that adventure freak in you. If you dream to paraglide across the mountains, and witness the enormousity of nature at its best then a paragliding wallpaper can do the trick. With this wallpaper you can always relive those thoughts of adventure, making it your inspirational wall decor. Thus, the final adventure trend not only enhances the beauty of your house but acts as an emotional link between you and your adventure.