Home is where your heart is, home is where you belong. Decorating your home can be as simple as bringing all the places you love, and the things you like, within your eye sight! Having said that, how do you like New York? For the F.R.I.E.N.D.S fans who are reading this, come back here from Central Park and for the Gossip Girl fans, come back here from the Upper East Side! But hey, I have good news!
They say, for those who have made New York their home (even virtually!), no place is good enough. I say bring New York to your home with amazing New York Wall Murals.
Sophistication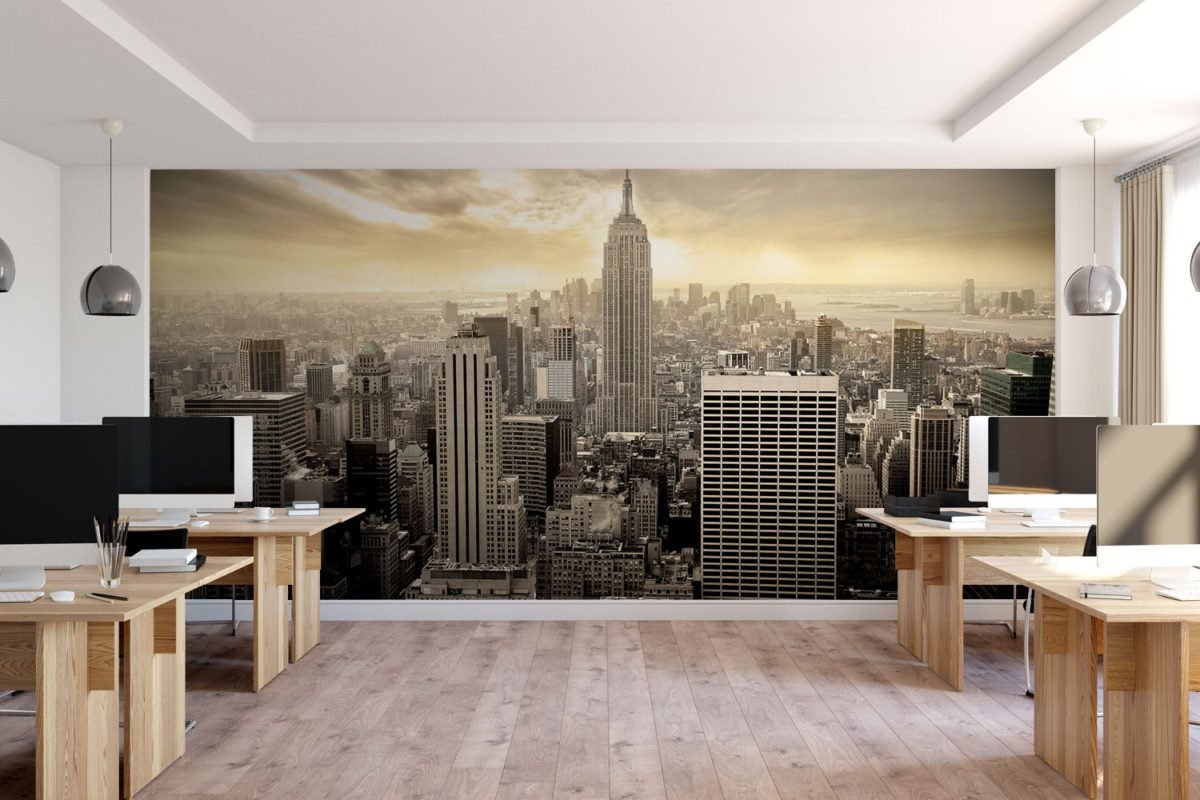 Elbert Hubbard quoted "There is more sophistication and less sense in New York than anywhere else in the globe."
Some like their home to be simple, for some sophistication is the key. What could be more sophisticated than decorating your wall with a Manhattan wall mural?
The skyline is quite a sight and they say it is worth giving up even the world's greatest sunset for one sight of New York's skyline and the "City of Dreams" in front of you day in and day out can be nothing but motivational! With a package of sophistication, dreams, and motivation, how would you like New York skyline wall mural in your home?
Live the fairytale
Many including Alex Flinn Beastly have agreed that New York City is a fairytale. Take a look at one of the stunning Wall Murals below and you will too!
No, No! Not a fairytale. It's just your favorite New York City at sunset! Live the fairytale with an awesome view of the Hudson at your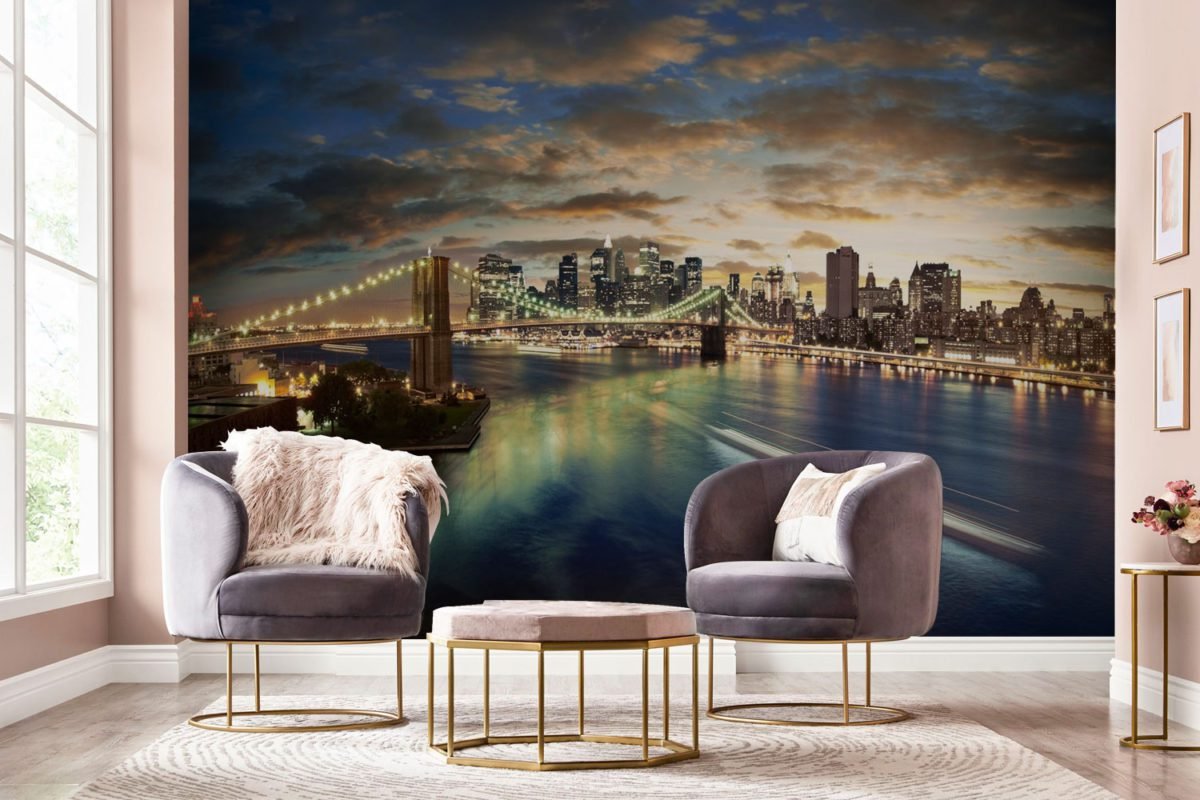 Never get bored
Even though your home is where you belong, you love it, and you cherish it, there are times when you can get bored. But not with this wall paper stealing your eyes!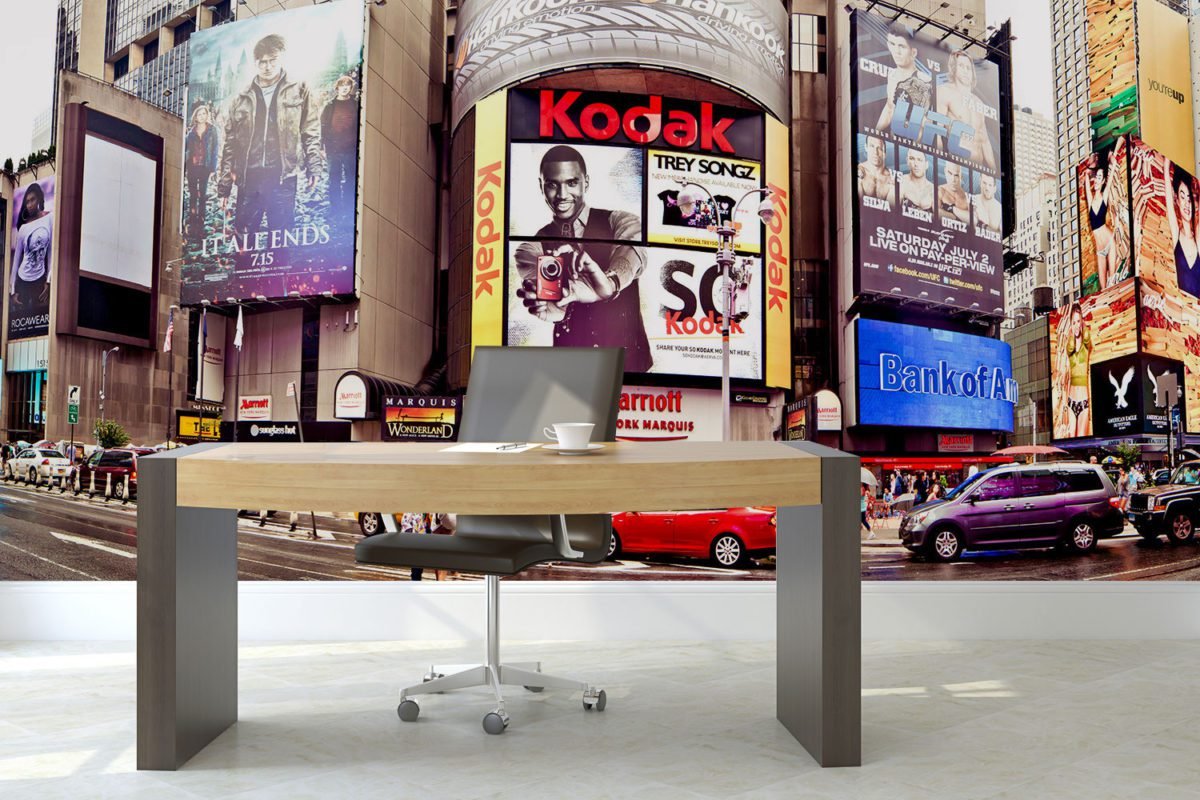 "If you are bored in New York it's your fault" said Myrna Loy. I never realized that simply staring at the Times Square can kill boredom! I mean, it's just beautiful and lively and I can go on only to run out of adjectives!
Never lose hope
Home is where you belong, I said! I stand corrected. Not always. There are times when we lose hope, we get tired, we just want to stop trying, and we feel that we don't belong anywhere! Yes, there are times like that, but what keeps us going is Hope! It is surprising that ambience plays an important role in lifting us up when we are low!
"London is satisfied, Paris is resigned, but New York is always hopeful" – Dorothy Parker
This is New York's Brooklyn Bridge. Doesn't looking at it remind you that you should cross the bridge of your insecurities to explore your possibilities?
Cherish the Empire City
While there are a multitude of reasons why you can choose a New York themed wall paper for your home, the most primitive reason is the city itself. Some just love New York. The sight of it or the thought of it amuses many.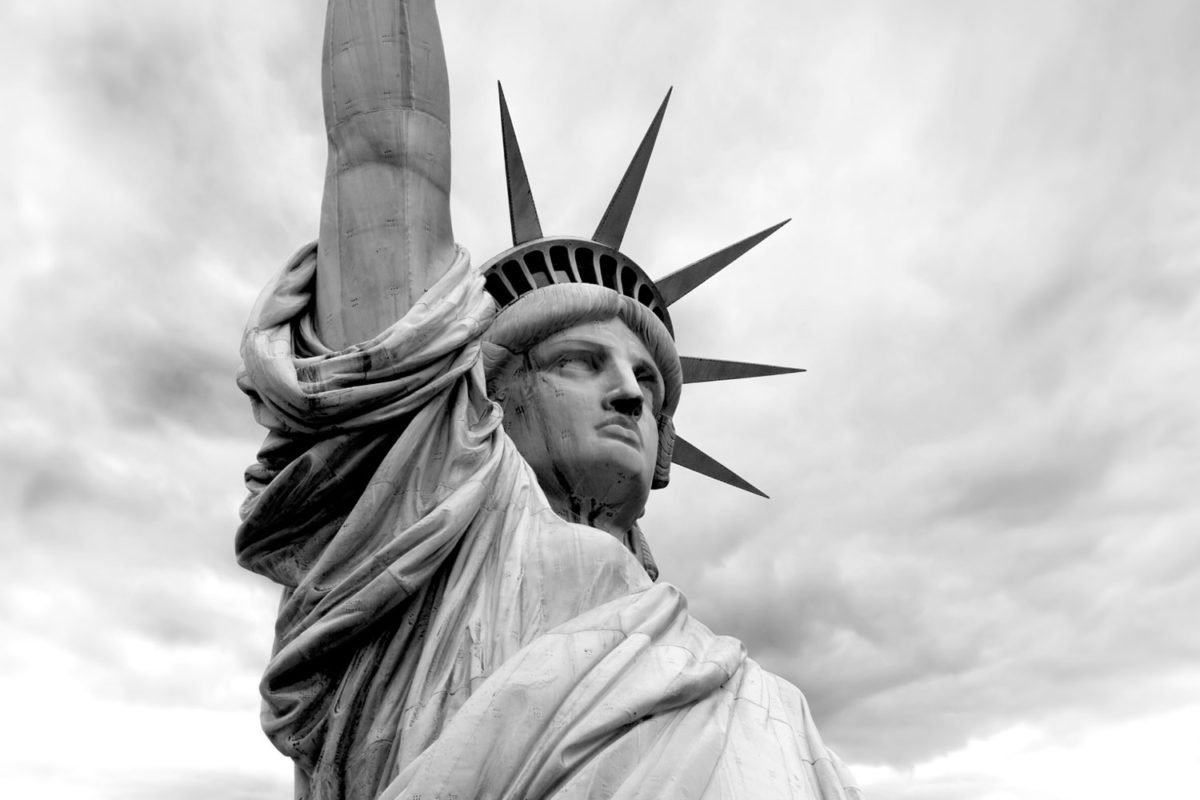 For those who love New York, just as it is, bring home the Statue of Liberty and cherish your favorite city!
Home is where you should be pampered and it is where you should feel hopeful and if accessorizing it with inspiring New York Wall Murals can do it, why not give it a try?
So, how would you like a New York wall paper for bedroom making it a fairytale, a motivational wallpaper of the skyline of the "City of dreams" in your living room, and a Times Square wall mural in your kid's room? Let us know in the comments below!