Zen Design has become synonymous with minimalist design and incorporates a lot of Japanese interior décor elements in the design. But one needs to truly understand what Zen means to create modern zen design concept which works towards creating a beautiful home. Zen is actually a school of Mahayana Buddhism, which focuses on meditation or 'Zazen'.

The practice of Zen is not in the rituals and scriptures but in the practice, it is a way of life. It essentially creates a spiritual path which followers will experience in their daily life through everything they do, including eating, sleeping, walking and every activity. This is why a lot of zen design principles include minimalism, here are ten zen interior design concept that you can use in your home –
Zen Design Principle – Muted lighting
Stark bright lights can be harsh to the eye, which is why Zen homes have soft and muted lighting. You can use a lot of table lamps, floor lamps and curtains to create indirect lighting. This will create light and shadow effect creating a peaceful atmosphere.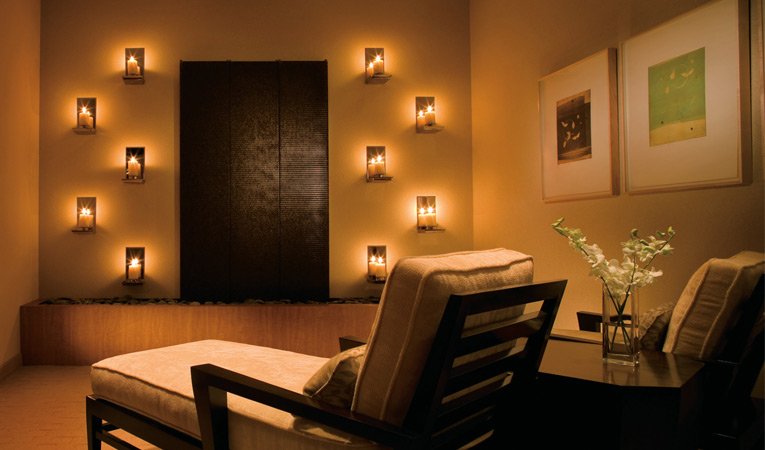 Courtesy: homebnc.com
Zen Design Principle – Natural Materials
One of the zen design principles is to be one with nature and hence it is best to use natural fabrics and materials for your décor. You can use bamboo, jute fabrics, wooden décor items and cotton upholstery to create the natural effect.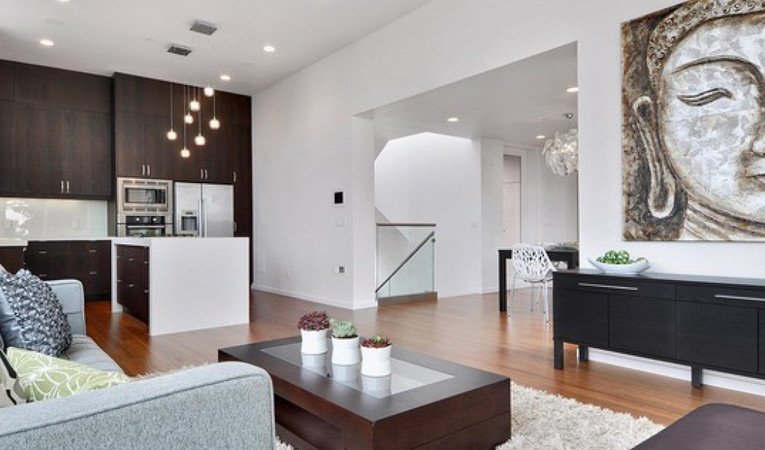 Courtesy: pinterest.com
Zen Design Principle – Subtle Color Scheme
The modern zen design concept is in tune with simplicity of the zen philosophy and promotes the usage of soft and subtle colors which will aid mental peace and meditation. Use earthy colors like brown, green, white and beige to create an understated style statement.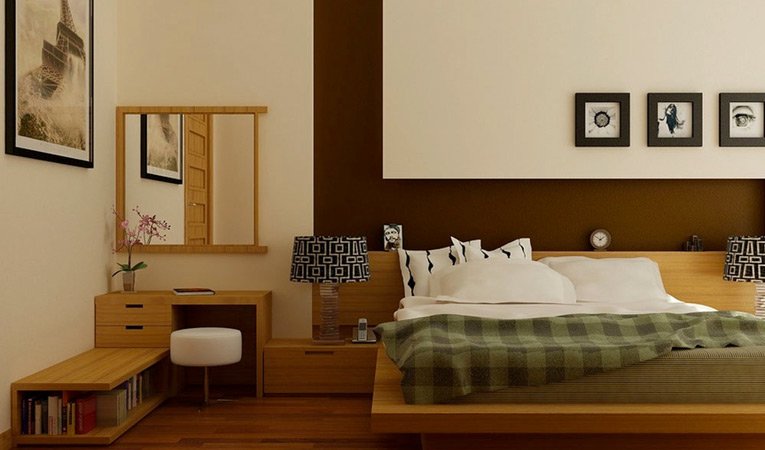 Courtesy: home-designing.com
Zen Design Principle – Comfortable Seating
An important zen interior design concept is of low seating and floor seating, this is because it is considered in Zen that sitting on the floor in upright position promotes meditation. It is thus necessary to have lot of floor cushions and soft carpets so that every corner can be utilized for seating.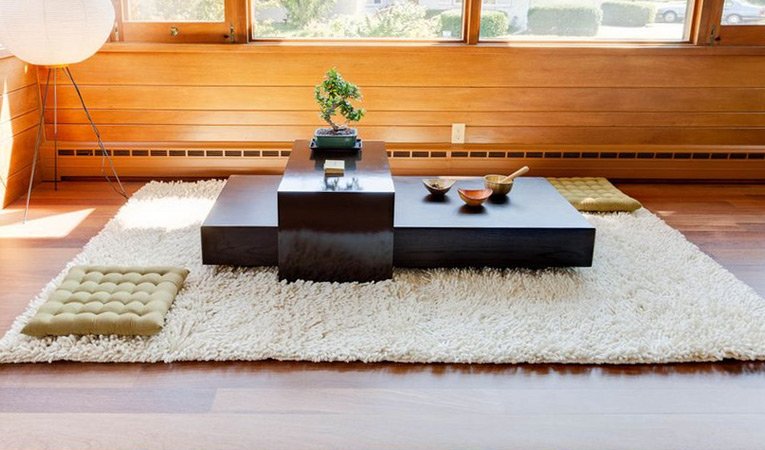 Courtesy: pinterest.com
Zen Design Principle – Functional Furniture
Modern Zen design concept doesn't leave room for things that have no utility, which is why you must have furniture that can be appropriately used. Also make sure the material used is again natural like wood and bamboo.
Courtesy: ronikordis.com
Zen Design Principle – Minimal Decor
Zen does not allow for clutter in a follower's lifestyle, this means that any piece of wall or home décor that doesn't serve a purpose is not preferred. Instead use décor like mirrors and beautiful paintings that showcase serenity.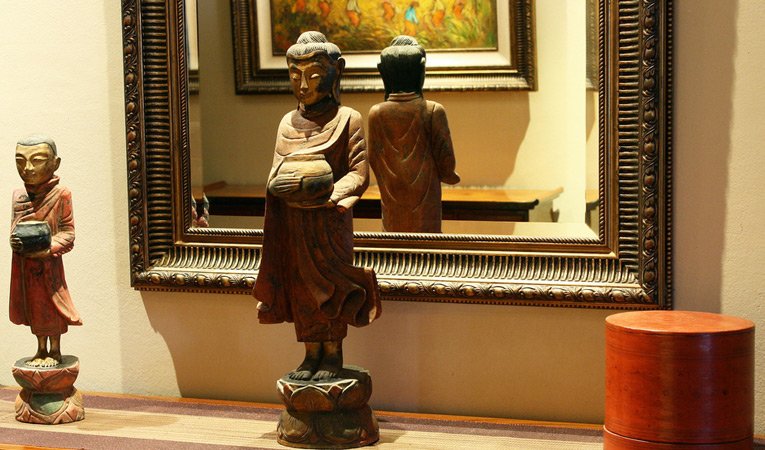 Courtesy: sabaidesignsgallery.com
Zen Design Principle – Aromas and Fragrances
Fragrances have an important role in creating a perfect setting for meditation and this can be used in your zen home too. Use aroma candles, incense sticks and air sprays to create a calm environment at home.
Courtesy: pinterest.com
Zen Design Principle – Indoor Plants
There are many special indoor plants which are oxygen rich and grow luxuriantly without constant sunlight. These plants will bring in the required energy to the room and look beautiful as well.
Courtesy: stylemotivation.com
Zen Design Principle – Electronic Free Environment
One of the major reasons why people are option for a zen lifestyle is because excessive use of technology is hampering the peace and increasing stress. When using modern zen design concept for your home make sure that all the electronic devices are hidden away in elegant cupboards and spaces to avoid distraction.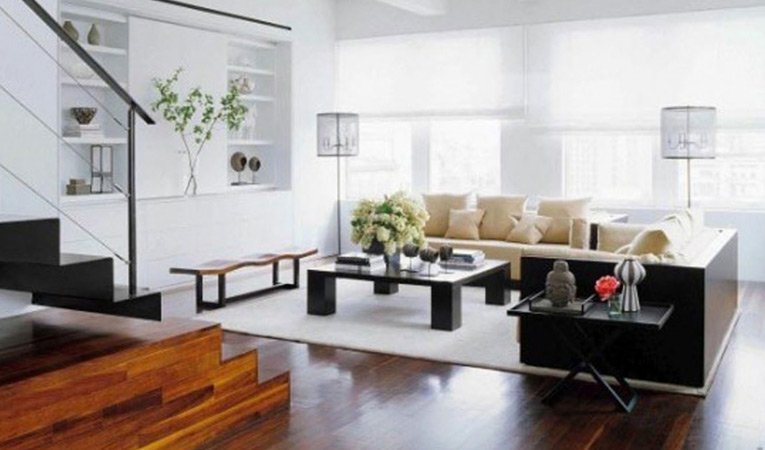 Courtesy: pinterest.com
Zen Design Principle – Clutter Free
Finally the most important thing is to maintain a clutter free home. Today's materialistic lifestyle focuses on hoarding but it is detrimental to a zen lifestyle, you should focus only on minimum things that will only add to your comfort.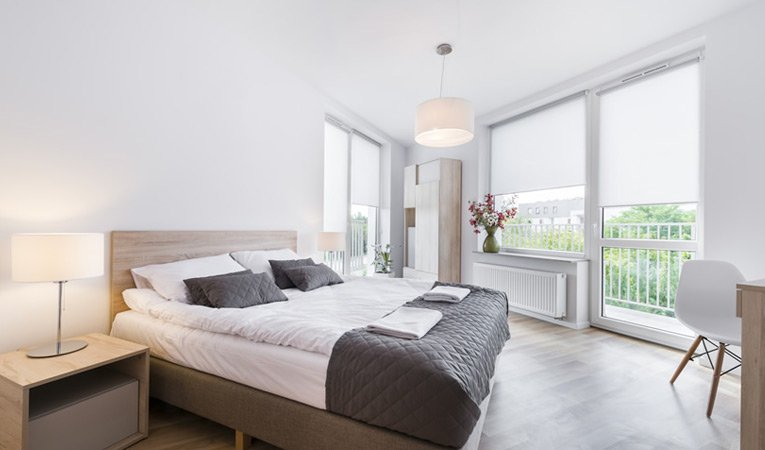 Courtesy: designingidea.com
Are you now ready to design your modern zen design concept home? Send us photographs of your home if you have!