Looking to update your home with the latest trends in home decor? Our top 10 trending ideas for home will surely bring glamour to your home and make your home the talk of the town. This year some decor styles have made a comeback and some are new. Read on to keep yourself updated and bring in style to your home.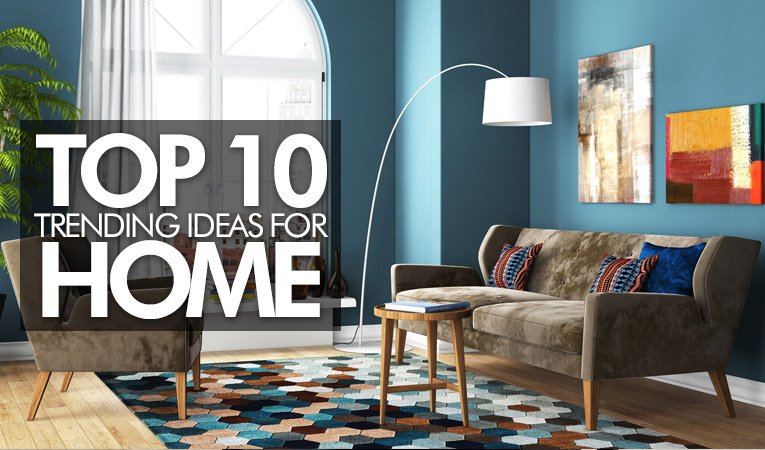 Courtesy: letsfurniture.com
Velvet upholstery: The hottest trending idea for home, velvet is adorning many homes, making it glamourous and stylish. Use of velvet upholstery in curtains, sofas, chairs, head boards is a rage these days making it a hot favourite of home owners. Choose colours such as blue, pink, orange etc to make a bold statement or colours such as baby pink, pastel greens to show your softer side.
Courtesy: Pinterest
Bold rugs: Rugs with bold prints make it focal point of attention in the room. In a blog by Elle Décor, bold rugs with animal print have been used in various parts of the home accentuating the décor. The boldness associated with it making it a trending idea for home this year.
Courtesy: Pinterest
Vintage Décor: This trending idea for home has made a comeback this year. With its rising popularity, it's time to reuse that old chandelier, the old paintings from the 70s, Victorian artifacts. Pair up vintage pieces with eclectic décor items to create a lavishly inspiring home.
Courtesy: brucall.com
Formal Dining Rooms: A formal dining area is a requirement of homeowners who love to entertain small gatherings with style and lavishness. Grand chandeliers, rich wooden floors, abstract art and large size wooden tables with different coloured chairs all make for a stylish formal dining room. Take reference from the ideabook of Houzz.com where Editorial Staff Mitchell Parker writes about this hot trending idea for home
Courtesy: budgetinteriors
Floral Patterns: Due to its versatility, floral pattern is one of the hottest trending idea for home this year. Keep a floral arm chair as a highlight of your living room. Floral upholstery such as curtains, cushion covers, plates all can be used to create a magical room.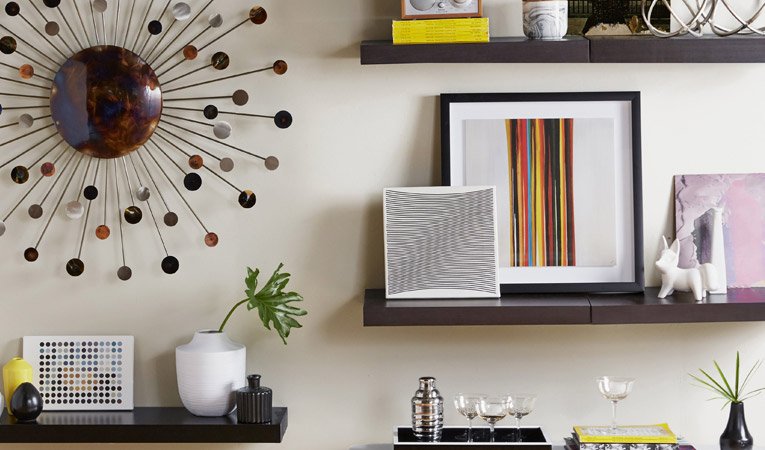 Courtesy: wayfair.com
Metallic hues: If you are a lover of futuristic home décor then metallic hues should be your most favourite trending idea for home. Accessorize your home with copper, bronze or silver toned bowls, lamps, vases, decorative trays, photo frames etc. To add metallic hues easily to your home you can use stunning bronze background wallpaper.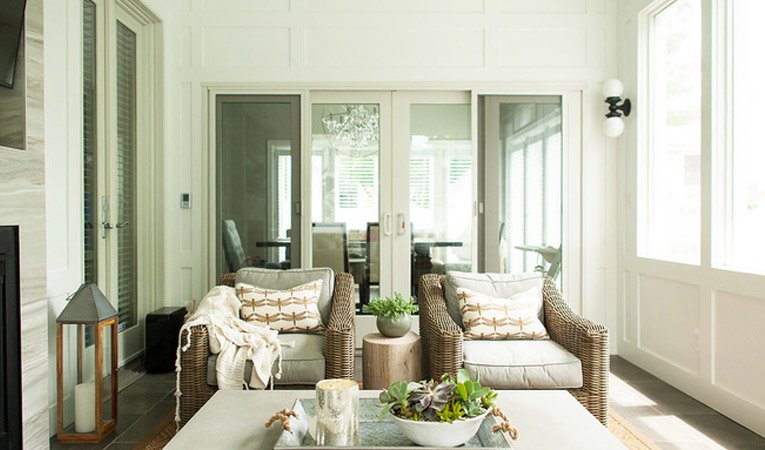 Courtesy: houzz.com
Sun rooms: A sun room creates a sunny, toasty sitting area in the home. One can enjoy a cup of tea or coffee over a great conversation in this designated room. However this trending idea for home needs tall glass windows that welcome sunlight. If you do not have such a designated area then you can add a small sun roof to allow the sunlight to come in. This blog from Houzz.com has some great ideas on how to incorporate sunrooms in your homes.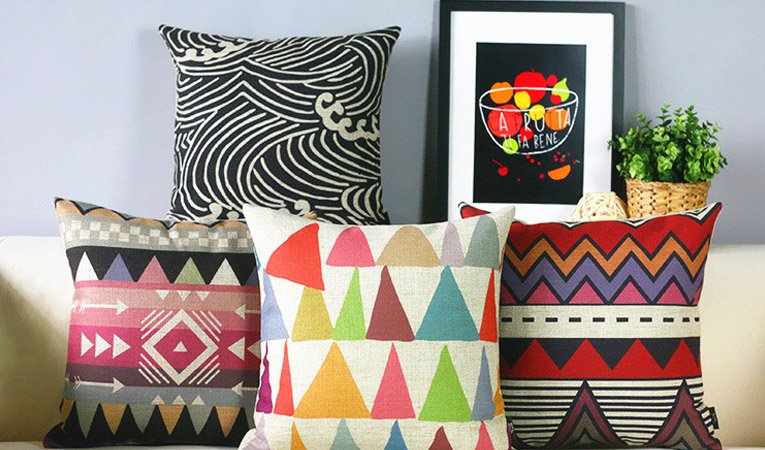 Courtesy: aliexpress
Aztec patterns: Bold and beautiful tribal Aztec pattern is another trending idea for home décor. Create a style statement while making your home super comfortable and warm. Aztec prints can be added in a subtle way in the form of paintings, lamps, cushion covers, bed spreads to create a noteworthy room. You can also create a bold wall with stunning blue ethnic wallpaper.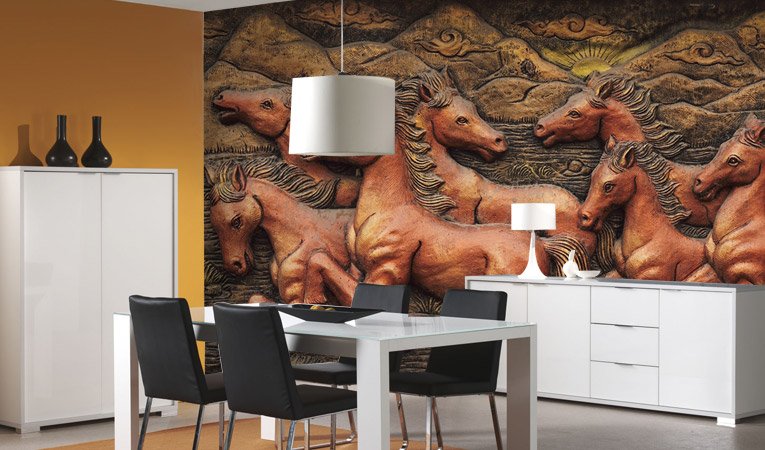 Marble Accents: Marble accents give a luxurious touch to the home décor. As per Elle décor, small marble accents like marble walls, wall hangings, artifacts are a hot trend these days that will make your home beautiful without making a hole in your pocket.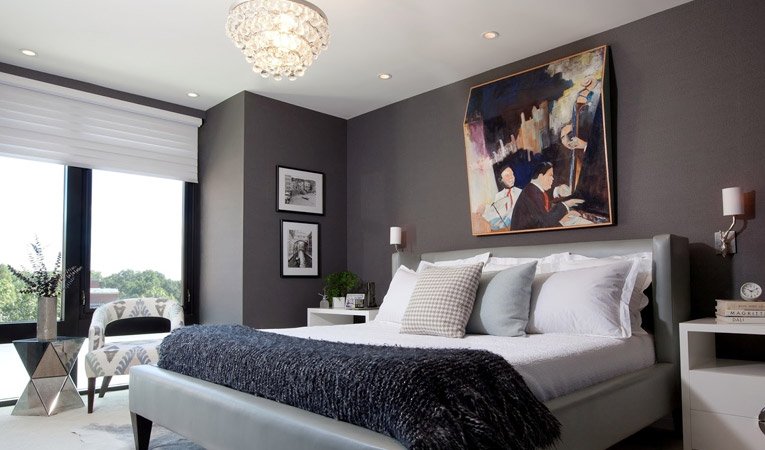 Courtesy: balancesystem.us
Neutrals and dark colour tones: And last but not the least, neutrals and dark colour tones are the safest way to bring in glamour to your home. One of our top trending ideas for home, both the colours can be used in everything and can be used easily to create a luxurious and stylish home.
Now that you have a good idea about hot trending ideas for home, let us know how you transformed your humble abode by commenting below.
To know more e-mail us on info@printawallpaper.com