Science and research confirm that looking at, staring and/or doodling patterns again and again has a calming effect on the brain. Music is one the best example of this. Any noise, when it attains a repetitive pattern, becomes music.
Why not use patterns and texture as a part of your home decor to make the walls more soothing and yet invigorating? Here are 20 home decor ideas for living room:
Why not start with a bronze background to give the wall and living room a rich hue that asserts regalness and old world charm?
It does not have to be abstract. Intricate patterns speak of royalty and class too.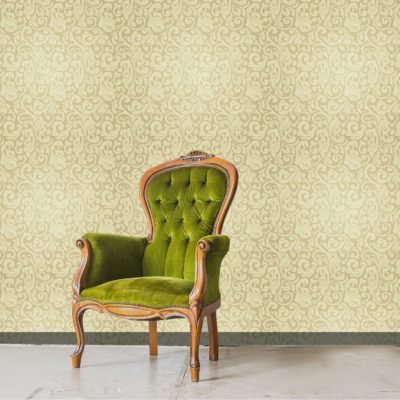 Or it can be the quintessential wave patterns that have graced many a painting and are still a part of many animated musings.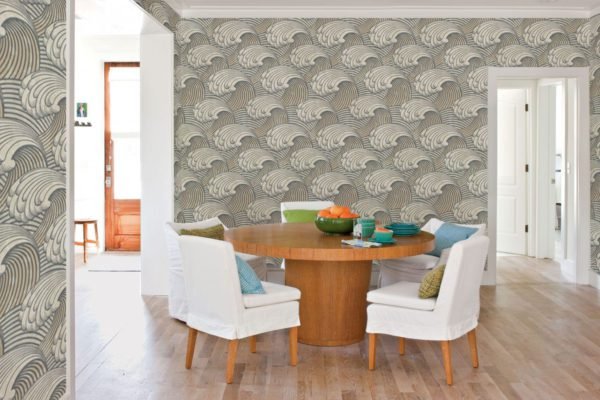 Do you have a fascination for oriental designs and customs? Make them a part of your daily life with bamboo patterns: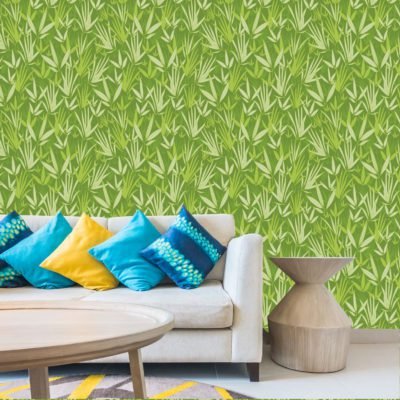 If you want to dwell in the times of knights and castles and men-at-arms, bring the designs to your living room with: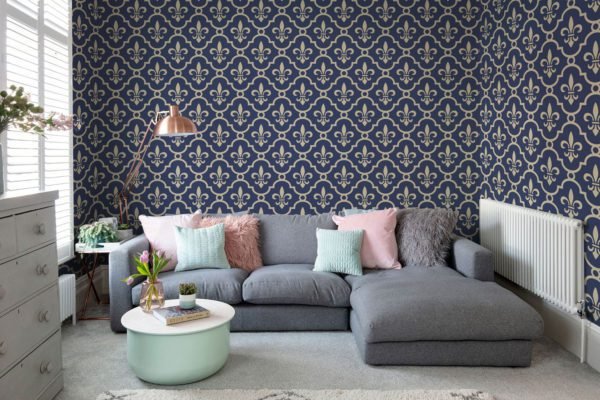 Yearning for a field of flowers where you can gaze into the horizon? Flowers as far as eye takes you? Make lily flower one of the home decor ideas for living room.
There is no nature pattern complete without birds. They have the power to make any bland space come alive.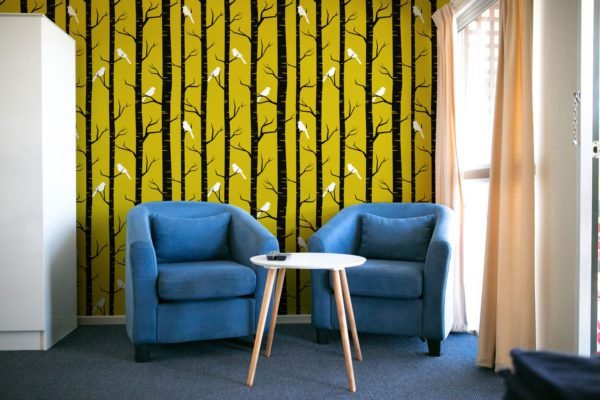 If you are looking for something more contemporary, formal pattern in light colours against dark furniture make for good home decorating ideas on a budget: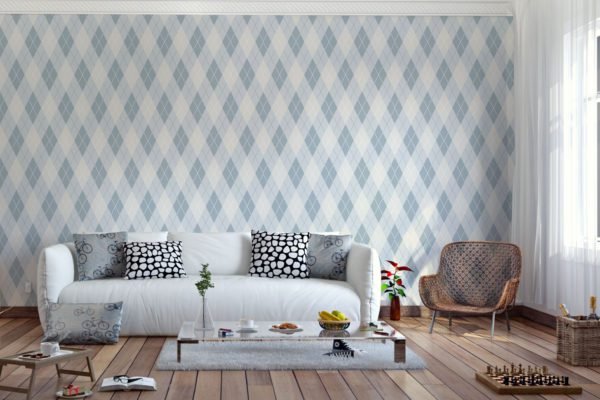 Speaking on contemporary, blue colour circles give a nice, friendly feel while soothing the aura of the living room:
One of the most striking features of abstract art and patterns is that they are traditional or ordered but mean something different to each person.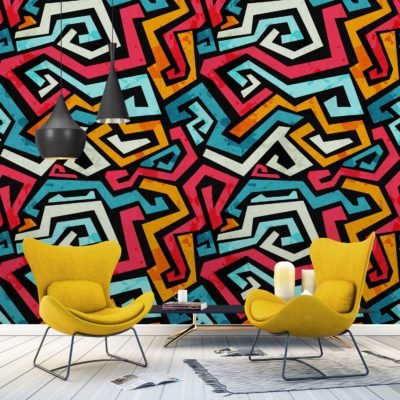 Those non – traditional patterns can be seen in the form of blue and black curves too played around with alacrity and theme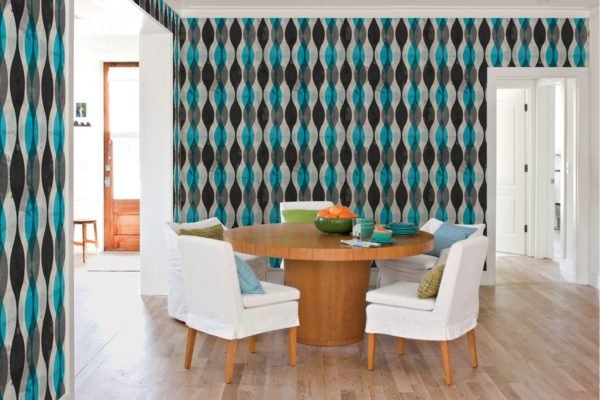 For those looking to bring a modern take of the traditional waves into their living room for home decorating ideas on a budget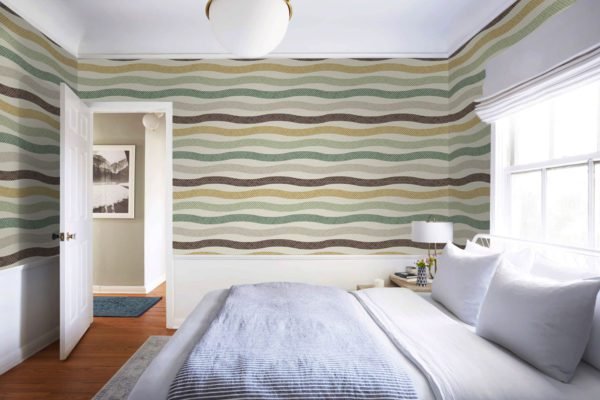 Circles have long been associated with a hypnotising effect. In fact, those doodling absentmindedly tend to draw circles.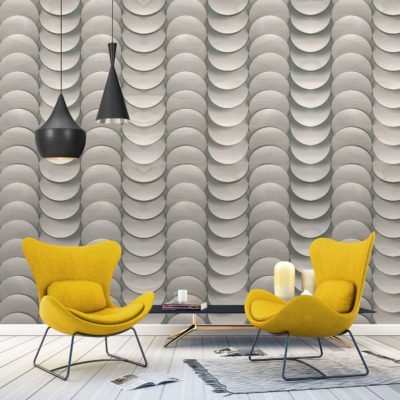 This brighter theme of green and yellow circles is aimed at those who love bright and joyful colours.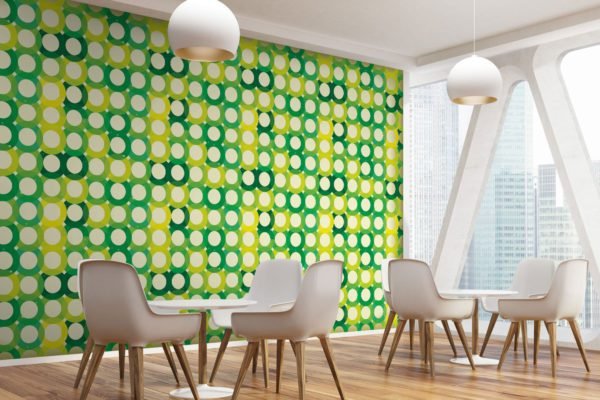 Here is a modern artist's take on infinity circles that will captivate you with its mesmerising effect:
There is an option to combine the old world charm and richness of golden color with present day version of waves: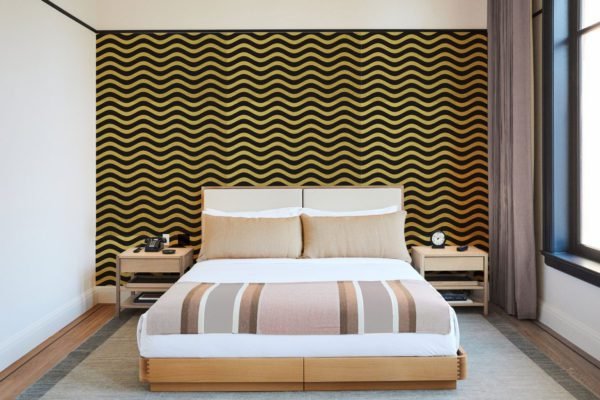 Are you a book lover or find them the best decoration pieces? Make them a part of your living room wall with: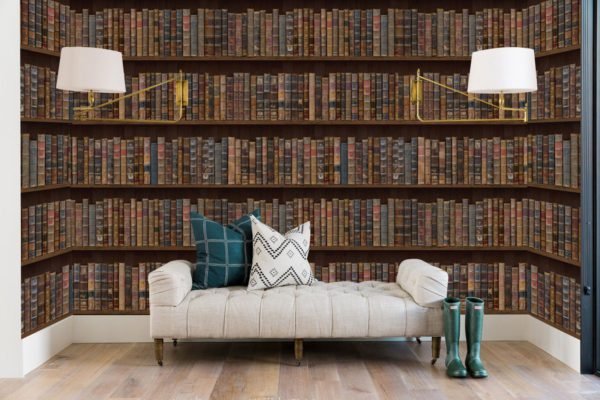 Bring the feel of wood and timelessness with an image of charred blocks against white furniture in the foreground: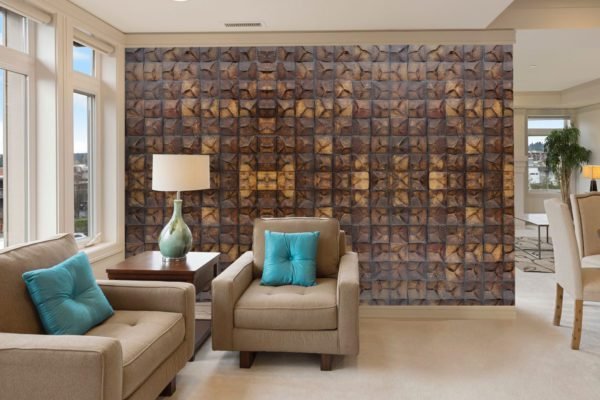 White furniture also accentuates a dark background. This round iron grill design makes a perfect pair for it.
Who said leaves and backgrounds look good only in shades of green and brown? Prove them wrong with this beautiful white and blue wallpaper: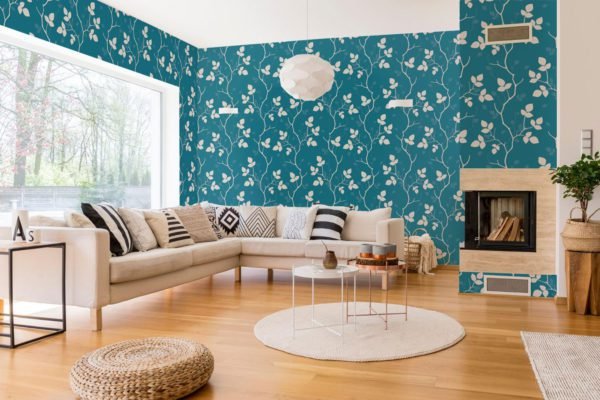 So, taken your pick? Which one did you like the most? Need a little help choosing? Comment, compliments, doubts – we are waiting for it all. Call us now!!
To place an order please call us on +919811031749 or e-mail info@printawallpaper.com